When you get the dreaded P0420 code, it means your catalytic converter is below a certain threshold where it can't produce emissions properly going out of the tailpipe. The result is the check engine light illuminating and you won't pass your state inspection until you get it fixed. The good news is you have a couple of different options for replacing your catalytic converter so you can pass inspection.
Order A Replacement OEM Catalytic Converter
An OEM replacement catalytic converter means ordering it directly from the vehicle manufacturer. An OEM catalytic converter will be pricey, but for a good reason. It's designed to last the lifetime of the vehicle, even though they do sometimes wear out prematurely. Many times when a catalytic converter fails it's due to a lack of maintenance of the vehicle rather than a flaw in the unit itself.
Opt For An Aftermarket Catalytic Converter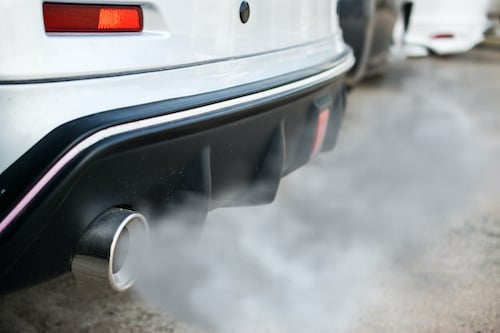 You also have the option of buying an aftermarket catalytic converter for your vehicle. Certain states restrict the sale of specific aftermarket catalytic converters that don't meet the requirements for the materials inside the unit. New Jersey doesn't restrict those sales yet, but chances are it will happen in the future.
The reason aftermarket catalytic converters are cheaper is that they cut back on the number of precious metals used. As a result, they don't do a great job of cleaning up the emissions coming out of the tailpipe. This is the biggest reason why some states restrict the sale of aftermarket versions.
DeBoer's Auto Recommends OEM Replacement Catalytic Converters
DeBoer's Auto has a motto to fix an issue once and then be done. That's why we recommend opting for OEM replacement catalytic converters since they are of better quality and are designed to last a lifetime. With aftermarket catalytic converters, they might work well for a year or two before failing again. Then you have to spend even more money on another replacement. It's usually best to spend more money upfront on an OEM model so you likely won't have to worry about it again.
At DeBoer's Auto, we can help you sort through all of your options when you need to replace your catalytic converter. While it's enticing to opt for an aftermarket model, our experience says it could end up costing more money in the long run. We want to fix your vehicle the right way the first time so you can continue life uninterrupted without vehicle issues. If you have any questions or concerns with your vehicle, don't hesitate to contact us at any time and we will work with you to get it fixed as quickly as possible.