There are many amazing things about living in New Jersey. We have the most dynamic big cities and small towns, scenic mountains and gorgeous beaches, and amazing dining, entertainment and cultural opportunities. One other thing we have are leaders who are serious about enhancing everyone's quality of life with rules aimed at reducing pollution. One such rule is most vehicles licensed in New Jersey are required to pass an emissions test every two years. Vehicles that don't pass inspection must undergo emission repair until they do pass.

Emissions Testing: What Does It Entail?
When you bring your car in to a NJ certified emissions repair facility, the inspector will check your driver's license, registration and insurance before performing the test. Based on your engine type, he will choose from an array of testing protocols, which might include two-speed idle testing, on-board diagnostic testing or accelerated simulation testing. The final step of all tests is ensuring a car's gas cap adequately keeps fumes from escaping into the environment. If your car passes, you will receive a new inspection sticker. If it fails, you will need to either repair your car yourself or have it repaired at a licensed emissions repair facility.
Steps to Take to Become a Licensed Emissions Repair Facility
In an effort to prevent fraud and ensure the integrity of the state's emissions testing requirements, only emission repair shops that complete certain criteria are authorized to complete repairs before a failing car can be retested. To become a licensed facility, an applicant must:
Be 18 years or older
Employ at least one certified emission repair technician
Pass both criminal and child support background checks and
Complete an application to become a licensed repair facility (this application is found on the state's Motor Vehicle Commission website)
Also available on the Motor Vehicle Commission website is a list of the requirements technicians must complete to become a certified emissions technician. There are two tracks available for interested parties to achieve certification. They can qualify by completing certain testing requirements or by meeting certain educational/training requirements.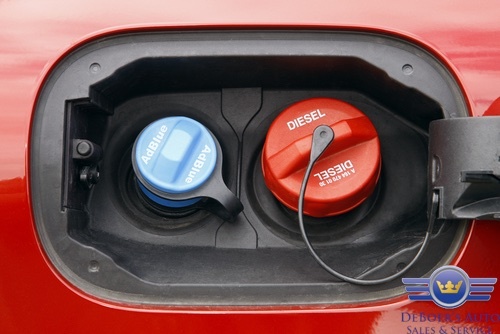 Trust All Your Vehicle Needs to One Shop
Not all repair shops have the fortitude to meet the requirements imposed by the state to become an emissions repair facility. DeBoer's Auto Service and Sales has met the rigorous standards required to achieve state certification to perform emissions repairs. Not only do we feel strongly about doing our part to help reduce the emissions that contribute to air pollution, but we are also dedicated to serving as a one-stop shop for all of our customers' automotive needs. There is no need to head to one shop for routine maintenance, another shop to buy a used car and a separate shop for emissions repair. Simply contact us! Whatever your vehicle needs are, we are here to take care of them professionally and courteously.