Local dealerships often are limited in their selection. That's by design. Because local dealerships are smaller and more selective in terms of the cars they sell, they have lower overhead and marketing costs. Small dealerships survive and thrive because they pass these cost savings on to their customers.

Benefits of Buying a Car From an Independent Car Dealer
Do you love your community? Do you love the idea of investing in your community by buying local? That's a huge reason why you should shop local and support Sussex County. From sponsoring local sports teams to supporting school fundraising events, many local dealerships are committed to giving back to their communities. Often, owners and employees of local dealerships live where they work. They have a vested interest in community involvement. When local businesses thrive, your community thrives.
Check Out These Fine Sussex County Auto Dealership
If you live in or near Sussex County and are convinced it makes sense to consider shopping local for your next vehicle, we've done some of the work for you. Here's a list of Sussex County auto dealers in your area (list current at press time). Because some local towns' (including Sparta's and Vernon's) zoning ordinances prohibit car dealerships within their boundaries, dealerships tend to be located in clusters. That makes it easier for you to compare availability and prices.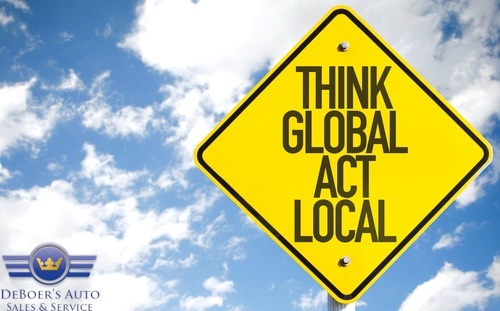 Sussex County New Cars Dealerships
Magarino Ford
Franklin Sussex AutoMall
Franklin Sussex Hyundai
Intercar Mercedes
Sussex Honda
Maguire Chevy
Royal Buick GMC
Audi/Volkswagen of Newton
Open Road BMW
Toyota World of Newton
Subaru World of Newton
Newton Kia
Used Car Dealerships
T&A Elite
Alpine Auto
DeFeo Auto Sales
Beaver Lake Auto
NJ Motor Car
High Point Auto Sales
Hinkley Auto
Righteous Rides
Dave Franek Automotive
Lafayette Motors
123 Auto sales
Sound Motors
If you would like to take advantage of buying a vehicle from a local dealer check out quality pre-owned vehicles in Hamburg, NJ, contact us at a DeBoer's Auto Sales & Service. Our family-owned business values our local roots and would be proud to sell you your next vehicle.