DeBoer's Auto is proud to participate in the efforts to create a cleaner environment. We are always looking for ways to be greener in our shop, and we have implemented some creative ways to do so in recent years. If you love the environment as much as we do, then you'll love working with us. Here are some of the ways we contribute to achieving a clean environment.
Paperless Invoicing System
With a completely paperless invoicing system, we save a tremendous amount of paper. Everything from tech tickets to invoices and anything in between used to be printed on paper, but now our printer is rarely used. Going paperless has helped our shop, our customers, and most importantly, the environment.
Recycled Metal And Tires
We generate metal at our shop when working on vehicles. Water pumps, power steering pumps, brake rotors, wheels, and other components are consumed off of vehicles when we work on them. When we take these components off, we recycle them with a metal recycler rather than taking them to a landfill. The same happens with tires, using a separate tire recycler.
Wastewater Recycling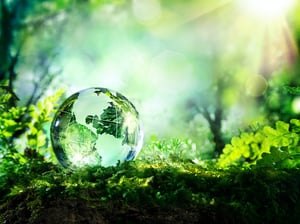 Our shop collects a lot of wastewater when you consider the flushes, cooling system, and antifreeze system repairs we do regularly. We collect as much of the fluid as possible and store it until an appropriate antifreeze recycler can come to take it away and recycle it properly. This is much more responsible than washing the fluid off and going into drainage systems.
Non-Chlorinated And EPA-Friendly Cleaners
All of the cleaners, degreasers, and other cleaning products we use in our shop are non-chlorinated and EPA-friendly. This includes products used for our customers' vehicles as well as the day-to-day cleaning of the shop. We use a substantial amount of cleaners daily, and we feel much better using them knowing they are EPA-approved.
Energy-Efficient Lighting And HVAC
DeBoer's Auto has also gone through an energy audit recently and converted all of our fluorescent lighting to LED lighting as a result. We have also made significant upgrades to our heating and air conditioning system to make it more energy-efficient. We use these items all day long, so now we are friendlier to the environment following our energy audit.
EPA-Certified Waste Oil Burning
One of the proudest things we do at our shop is burning the waste oil we collect from vehicles. We have a large waste oil heater that burns the oil very cleanly and looks similar to the oil heating furnace you may have at your home. The oil heater is EPA-certified and does a great job of heating our shop to help us save money on heating expenses, and the money saved gets passed on to our customers.
DeBoer's Auto constantly looks for different ways to contribute to a clean environment. If you have any questions or would like to learn more about our processes and efforts to go green, contact us at any time, and we would love to talk to you.