We have finally turned the calendar to a new year, and one of the biggest items fleet owners always look at during this time of year is the vehicle maintenance they've spent money on in the past year. Budgeting for vehicle maintenance and repairs can be challenging for various reasons. Unexpected expenses can especially drive up the cost, and some of them are difficult to budget for. However, with proper care, sticking with a regular maintenance schedule, and incorporating these tips, your fleet expenses this year can be less than they were last year.
Minimize Roadside Vehicle Breakdowns
Fleet owners should make sure their vehicles are always up to par to minimize costly roadside breakdowns. Regular vehicle maintenance can be costly, but it could prevent even more expensive breakdowns. When you think about a roadside breakdown, you may have to pay towing expenses, higher repair bills with a mechanic that's not your preferred option, and you also may have to arrange for someone to pick up your driver who is stuck on the side of the road. Completing a daily driver checklist before getting into the vehicle, combined with a routine maintenance schedule, can significantly reduce costly roadside breakdowns.
Optimize Fuel Consumption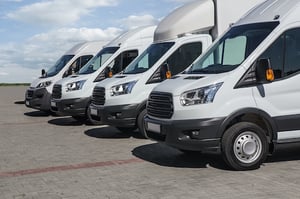 Fuel expenses may be the largest line item on your expense sheet at the end of the year. You can't avoid paying for fuel, but you can optimize fuel consumption in various ways. One of them is to monitor and track whether your drivers are letting the vehicles idle for too long. GPS systems and other technology may bring to light an issue of your drivers letting the vehicles idle, so consider using tracking systems to gather data and put together a plan or protocol to reduce these actions. A vehicle idling is one of the biggest drains of fuel consumption, so you can make the most of your fuel bill by idling vehicles as little as possible.
Get The Best Insurance Rates
Insurance premiums rise seemingly every year and can force fleet owners to make shifts in their budget accordingly. To have the best insurance rates possible, you need to have clean DMV reports on every driver you hire, keep an accident-free record, and ensure your vehicles are always properly maintained so you won't fail any roadside inspections. Insurance companies look at all of these factors when determining your rate, so being proactive to ensure your records are as clean as possible can save you a lot of money now and in the future.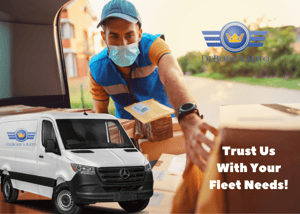 DeBoer's Auto would be glad to take care of your fleet for you. We understand the expense sheet at the end of every year isn't always ideal for fleet owners, but we can help you have more predictable expenses year-in and year-out. Our comprehensive vehicle maintenance program will ensure all current problems are addressed, as well as any possible future issues that could lead to a breakdown at some point. If you're ready to reduce fleet expenses as much as possible, contact us today to see how we can help.