As a fleet operator, the last thing you can afford is to have your vehicles in the shop for days at a time. Not only are you spending money on the work that needs to be done to them, but you're also not making any money. We understand this completely at DeBoer's Auto, so we prioritize getting your fleet in and out as quickly as possible with the highest quality of workmanship. Time is money for fleet owners and here are some of the ways we can increase our speed of service.
What Happens When You Bring Your Vehicle To DeBoer's Auto?
As soon as you bring in your vehicle, we will conduct a quick assessment and evaluate the vehicle as efficiently as possible. Once the evaluation is complete, we will provide you with an accurate quote immediately so you can decide whether the recommended service is what you'd like to proceed with. Immediately upon receiving your approval of the services, we move quickly to get all of the necessary parts and components needed to perform the services and repairs.
Secrets To Our Speed Of Service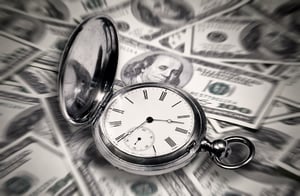 The secrets to our speed of service are very simple. To get your vehicle in and out of our shop quickly, we use every resource available to us to get the job done. One resource is going through one of the many parts vendors we have great relationships with. We sometimes use couriers to pick up the necessary parts and deliver them to us, we've had parts shipped overnight to us and we've even utilized Uber and Lyft to get the parts to us if that is the quickest option. If all else fails and it would be quicker for one of our employees to get in their car and go get the parts, then we will do that as well. With the end goal being fixing your vehicle quickly and reliably, we use the most available resource to help us out.
Speed And Quality Workmanship You Can Trust
The speed of service is great, but it's meaningless if the job doesn't get done correctly and you have to make another visit to the shop. At DeBoer's Auto, we prioritize both speed and quality workmanship so you can drive confidently after bringing in your vehicle fleet to us. Every minute of every day matters for a fleet operator and we are well aware of the consequences of keeping your vehicle for too long.
We service all different makes and models of vehicles, so you can rely on us no matter what your fleet entails. Speed and quality are two of our guarantees and we promise to deliver them with every visit. Check out all of our fleet services and see how we can help keep your business moving forward and profitable.