Part two of our blog series about understanding the future of driving talks about shared or co-ownership of vehicles and the electrification of vehicles. If you missed it, be sure to check out part one of our series, which discussed the data your vehicle collects and the various stages of driverless vehicles. The vehicle industry today will look much different even a couple of decades from now. This includes how people use vehicles and the types of vehicles they own, which we explain here.
Shared Or Co-Ownership Of Vehicles
As vehicles become more expensive to own, we expect to see more households share vehicles rather than each driver having a vehicle. These trends have already begun due mostly to the pandemic and developing new driving habits as a result. With companies opting for more of a work-from-home model, households are realizing they may not need multiple vehicles at their home to do the things they need to do. Co-ownership of vehicles is an interesting concept that ties into the driverless vehicles we discussed in part one of our blog series about the future of driving. As vehicles become more automated, it's easier to share information and dictate which days or which hours you would be able to drive the vehicle among the group of co-owners.
Electrification Of Vehicles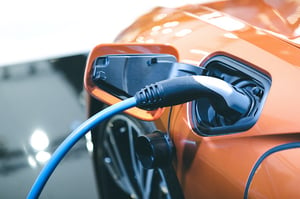 Hybrid vehicles are just the tip of the iceberg when it comes to electric vehicles. We are now seeing plug-in hybrids that give you more mileage on your battery before the gasoline engine starts working. Fully electric vehicles are present but have a low adoption rate currently in the United States. China has set the standard for electric vehicles in some ways since many manufacturers are looking at their model to dictate what our driving future looks like in the US. Electric vehicles will likely be more of the norm than the exception in the coming years, especially when emissions standards are in question. China is the largest market, and those standards will likely trickle down to the US eventually.
Learn More About The Future Of Driving At DeBoer's Auto
While we don't expect any drastic changes to our vehicle model in the short-term, it's becoming clearer every day that our long-term future of driving is much different than it looks now. Electric vehicles make all the news, and depending on how they become standardized in China will dictate what our future of driving in the US looks like. Emission standards have earned a lot of focus in recent years, so it appears inevitable that we are heading to a model that involves more electric vehicles than gasoline vehicles.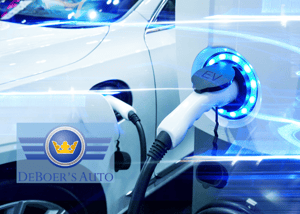 DeBoer's Auto is here to help you make sense of the future of driving. There isn't much we can do to change the future of driving except for being prepared for what may come and plan accordingly. The hard part is knowing how quickly changes will occur. While we are confident no major standardized changes are imminent, it's worth paying close attention to. If we can help you in any way as it relates to vehicles, contact us at any time.