DeBoer's Auto is proud to be celebrating 40 years in business this year. And what we are most proud of is the processes we have in place to ensure every customer is taken care of properly. We have a simple four-step process to help us achieve this and we have refined it over the years to stay up with the times and give our customers what they need to drive safely and worry-free on the road. It's the best process out there and we've explained the steps to you below.
Step 1: Book Your Appointment
The first step in the process is to book your appointment. We make this as easy as possible for you by allowing you to reach out to us either online or by texting or calling us. With the many different ways to contact us, it is simple to reach us and book an appointment that's most convenient for you.
Step 2: Drop Off Your Vehicle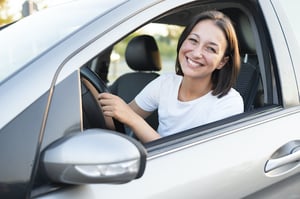 Once your appointment day arrives, you can drop off your vehicle and either pick up a loaner, catch an Uber or Lyft ride that we can dispatch for you or we can pick up your vehicle if you're in our delivery area. We will come to your place of work or your home and pick up your vehicle, bring it to our shop, and return it to you once the work is complete.
Step 3: Review The Digital Vehicle Experience
When we've examined your vehicle, you'll review the digital vehicle experience with your consultant. This involves going over the recommendations from the technician, looking at pictures of your vehicle, thinking about your budget, and seeing what services fit your needs for that day so you can make an informed decision before proceeding.
Step 4: Pick Up Your Vehicle And Drive Worry-Free
The last step in our four-step process involves you picking up your vehicle and driving it worry-free. No matter what problem your vehicle has, you can feel confident that it will be fixed correctly the first time and we will be completely transparent with you throughout the process.
DeBoer's Auto is detailed and methodical when it comes to our four-step process. We believe consistency is key to giving our customers confidence that they can trust us to do a great job repairing or maintaining their vehicle for them. When you bring your vehicle to us and follow the four-step process, you know exactly what type of service you'll receive. To learn more about our process or if you have questions about where to begin, contact us at any time.