The calendar has flipped to March, spring is on its way and if you are like most of us, you are probably suffering from a little cabin fever. Never fear, spring is right around the corner. With that, you might be dreaming about time outdoors or even venturing out for a road trip. Lucky for you, for the months of March and April General Tire is offering a rebate promotion on qualifying sets of tires purchased.
You can receive up to a $70 Visa Prepaid Card when you purchase a set of four passenger General Tires. G-Max RS G-Max AS 05 AltiMAX RT43 AtltiMAX 365 AW or the ReliaTrek Passenger tires.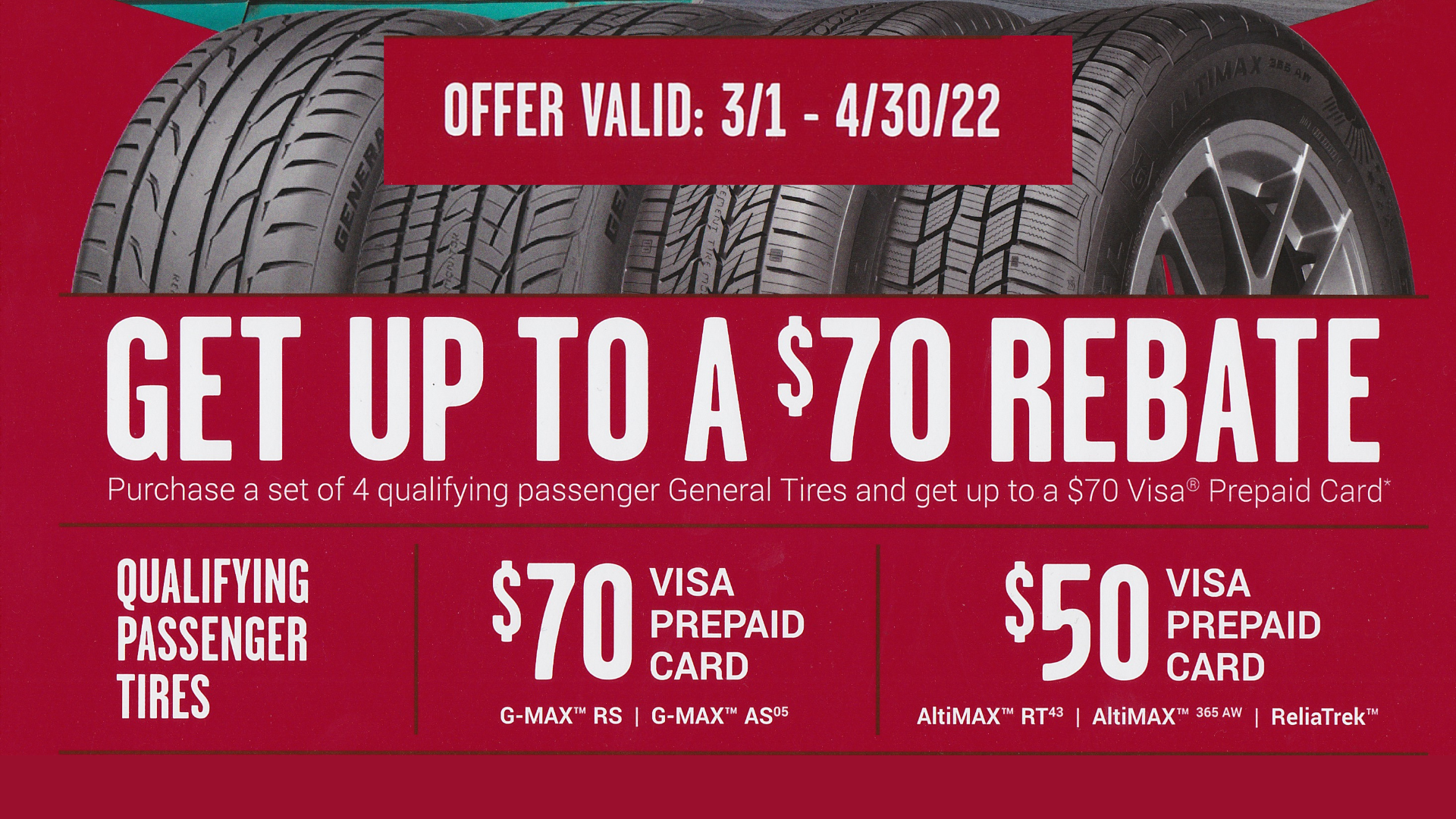 Get ready for spring road trips, but as always safety first. Schedule an appointment with us online or by calling 973 827-4047 to have a spring safety check on your vehicle.
This offer is Valid: March 1, 2022, through April 30, 2022 click here for the rebate form.