Most new cars nowadays have something called ADAS, which stands for Advanced Driver Assistance System. This system is designed to help you drive safer and be more aware of your surroundings on the road. If you purchased a new vehicle in the last few years, you might notice various lights, chimes, and noises in your vehicle when you're driving. This is part of ADAS and here are some of the main points you should know about it.
Features And Benefits Of ADAS
Some of the main benefits and features of ADAS include:
Pedestrian detection
Lane departure
Traffic sign recognition
Auto emergency braking
Blind spot detection
Driver drowsiness
Adaptive cruise control
The list of features continues from there, but these are the ones most people are familiar with and might see more often in their vehicle. These features are great in most cases, so maintaining your vehicle to ensure ADAS is working correctly is important.
Recalibration Is Required For Some Systems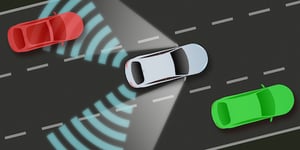 Like anything, when it comes to technology, some recalibration is often required. The same is true with the ADAS system in your vehicle. DeBoer's Auto has the tools and equipment to recalibrate your ADAS system so it is always working how it should. Sometimes just a single system needs to be recalibrated, but other times the entire system needs some work.
Oftentimes your car will tell you if a particular system needs to be recalibrated. Other times a recalibration could be needed if you need repair work done on your vehicle. For example, if your radiator needs to be replaced, then we have to remove the bumper to do so. When this happens, the sensors in the bumper have to be recalibrated since they are in a new position than where they were before.
Work With An Experienced And Trustworthy Auto Repair Shop
When you work with an experienced and trustworthy auto repair shop, you can feel confident knowing all bases are covered when you bring your vehicle in for repairs. DeBoer's Auto stays on top of the latest technology to ensure we can take care of our customers no matter how technologically advanced their vehicles are. From the training to the tools and equipment and everything in between, we have everything needed to handle your needs and get your vehicle back on the road in the same condition it was or better.
If you'd like to learn more about your ADAS system or need some repair work on your vehicle, contact us at any time.