Scrub Masters Plus
Now more than ever the importance of commercial cleaning is in great need. The standards for commercial businesses to have their facilities cleaned have been raised to an extremely high level with the Covid-19 virus at hand. Mia Howard is the Owner of Scrub Masters Plus and has been a forward thinker from years back. "This pandemic and virus has people reaching out in ways that we would never have expected, they are now seeing the importance of our services and how we can help them continue on with their business AND protect their employees AND STAY AFLOAT. These businesses were never the "type" to typically call on our services. Now that we are helping them and they are seeing the difference it makes, they will never go back to not having cleaning services again."
One of the great things is that Mia has all of the equipment, chemicals and the team she needs to swoop in and rescue these businesses.
Her sweet spots are protecting the very young and seniors.
Mia has an incredible team of cleaners that go through rigorous training and obtaining the required certifications. They are all dedicated to doing the best job possible to protect their customers.
Generally Scrub Masters Plus services are needed by commercial businesses with an average building size of 20,000 square feet. In recent months, she and her team's services have been needed in much smaller locations and luckily, they have been able to accommodate them.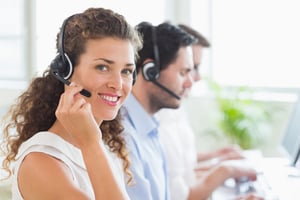 We're not talking pledge and an old rag, and an old mop bucket here. We are talking cleaning to eliminate the microscopic particles, peroxide based foggers and LITERALLY germ free environments.
The customers benefit from their services and feel at ease when they enter their work environment and can literally see the difference. "We love giving back to the community and see the value in making where we live a clean place to be."
If that isn't impressive enough, let's jump to the "Gyms, schools, car dealerships, and community centers that have a higher risk of germs due to the amount of people. They benefit greatly from the services and the level of cleanliness they receive." Mia mentioned that most facilities that think they need a cleaning service usually have a twice a month schedule in their minds and for their budget. After she interviews with them and describes what Scrub Master's Plus services are, and how beneficial it is to their employees, they are usually determined to have it done much more frequently. They also handle medical facilities and if you didn't feel like the clean described above was over the top, think of how much safer you would feel knowing that the surgical room was fogged down, scrubbed down, and disinfected to a germ free level by this amazing team.
"Going into offices where employees come into a meticulously clean work environment is a huge advantage for company moral. The company invests in their safety and in turn the employee can go about their job stress free in regards to their well being. While you were sleeping, notes are left in the facility and it's noticeable to them upon entry to the offices."
Let's talk about the team that goes into each facility. A lot goes into managing a cleaning crew when maintaining a commercial building. That is why they invest time in creating schedules that will keep their best crew members ready and available to provide this level of service.. They train
their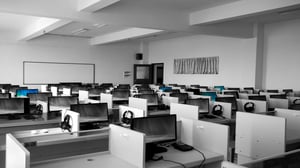 cleaners to be OSHA certified and "even take the time to get to know what they like to clean."
Scrub Masters Plus Corporation brings 30 plus years of commercial cleaning expertise. What sets them apart from the rest is very simple yet rare in our industry. We simply care about the finished result and believe trust is earned.
"​We are here to help resolve and provide immediate solutions." Scrub Masters Plus Corporation is certified in blood-borne pathogen cleaning and terminal cleaning. They bring our expertise to every arena.
If you are in need of their services do not hesitate to call. They are an open book when it comes to references, every single contact is available and you can choose what number to call. They believe trust is earned, it is not expected. That is their work ethic and core value in business and in life.
Find out more about why they are the perfect commercial cleaning company to work with.
Make your business shine

Scrub masters Plus Corp Mia Howard President
845 275-2315
Kingston, NY / Walden, NY / Augusta, NJ