Did you ever watch someone get up on stage and speak to the audience or watch a video and be taken aback by the coolness of the person talking to you. Sometimes it's like watching a movie with the actor speaking directly to you. You feel so comfortable, you believe every word they are saying, they are eloquent and engaging and it blows you away. That is skill! That's a practiced professional doing what they do best. That's what toastmasters is all about. Helping people improve their ability to speak publicly.
It sounds kind of cut and dry right? Well, not so much. We all can appreciate that time when we've sat patiently and painfully through a presentation that was just not delivered well at all. Sometimes feeling empathetic toward the guy who's up there sweating and and pacing because he's so nervous, or the always famous "Umer" which isn't very nice, but sometimes the impatience or the state of boredom that we've been subjected to is due a little sarcasm and or criticism. In either case do you ever project yourself into the shoes of the person center stage? (Or current day, zoom) Do you feel the sense of pride guy number one has? Are you equally embarrassed and sad for the second guy?
Let's face it, not everyone is born with the confidence to get up and speak in front of others.
Thankfully Toastmasters is a group of members who wanted to build their speaking skills, communication skills and gain confidence, all while learning and help others grow and learn as well. Toastmasters is international with chapters all over the world, 350,000 members nationally, with 13 Chapters in NJ alone.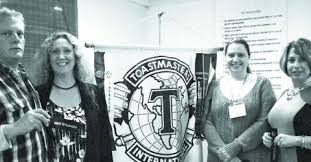 There is a starting point for everyone. Everyone is unique in their strengths and weaknesses. You might be in need of some help with speaking a zoom meeting for your business, some people have difficulty expressing their thoughts especially when there is a camera pointed at them. You may have to give some training for your co-workers and although it's part of what you do every day
You also must be willing to fail, accept that failure is a stepping stone to success, be open to learning from those around you, enjoy the practice, and acknowledge yourself for learning. And most of all have fun with it!, it's about showing up, leaving your ego behind, trying to the best of your ability, and being willing to be coached.
Brian Fogel, the group's founder, reached out to Toastmasters international back in 2007. Brian was The Originator and he was starting a business of his own. He was going to have a lot more presence in front of groups of other people. He wanted to enhance his public speaking skills. He reached out to Toastmasters International and he started a club locally: First of Sussex Toastmasters was born.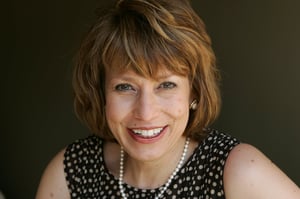 Sarah Migletti was one of the 22 charter members when Toastmasters started here in Sussex County 14 years ago. She's so passionate about this, you can just hear the excitement in her voice. The Group is a non profit educational group that helps people get better public speaking and leadership skills.
They meet in Sparta twice a month (Now virtually).
Helping people improve their "people" skills and presentations can help any type of business person. From the receptionist to to CEO of the company. They've helped people feel more confident when they are in front of people and even on video or podcasts and feel more comfortable in front of a camera.
Some Companies encourage employees to work on their personal development goals and provide speakers or training within the company. For those who don't have that resource, or are looking to advance even farther, they can gain the support and guidance they need through the toastmasters community.
Here are some of the benefits of being part of such an incredible organization
Diversity: There are so many different types of people who are a part of this group all walks of life, career minded professionals. This isn't limited to business. If you are a little shy and introverted you can learn ways to become more comfortable and be a better communicator.
Impromptu Speaking / Prepared speeches / Gains / Live feedback / Joke of the day /Art to conversation and timing
There are different styles or "paths" that work for different people. They have designed the journey to fit the individual. By entering the porthole LINK you can start with an assessment questionnaire and based on that they make a recommendation on which pathway and content is best suited for you. From there you can follow Paths and decide how aggressively you want to learn and grow. You have a continued support within the group, and you will "Pair up" with someone who's already gone through several paths that can share feedback about their journey and offer unique input that can help you zero in on your specific needs. They can critique and offer personal feedback so you can develop strategies to help you more effectively through each step. Essentially, you will have your own mentor to walk with you through this journey..
Basically, you can get whatever it is you are seeking through this educational group. It can be as little or as much as you want. There is no time limit, you can take things at whatever pace you choose. If you want to simply utilize the resources to prepare yourself for giving a toast as the best man at a wedding, or if your career path involves you speaking regularly to large audiences, this is the place for you.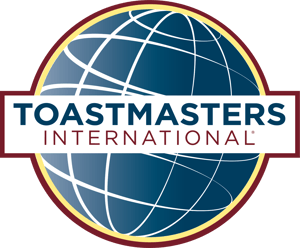 First of Sussex Toastmasters
First Presbyterian Church of Sparta
973-713-6346
32 Main St Sparta, NJ 07871
Meeting Details:
6:45-8:30 p.m., 2nd & 4th Tues
https://www.firstofsussextoastmasters.org/
Club Number: 01036544, District 83, Area A11
Charter Date May. 7, 2007