Your Ride is Looking SWEET!!
Don't you just love when you get your car looking bright and shiny and beautiful? When it's detailed inside and out. It catches your eye because the wax job is flawless. When you get inside and it smells amazing. You might feel a little taller, kind of like a proud peacock. Imagine getting that feeling and not having to spend your whole weekend dedicated to getting that result.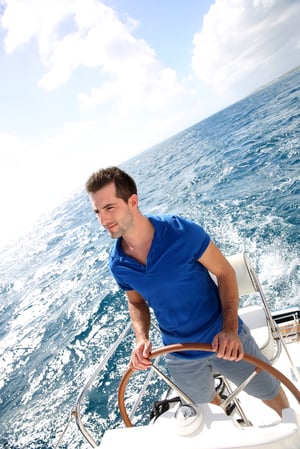 Summer is upon us, or at least the weather is moving in that direction. Memorial Day kicked off the summer festivities. Pools open up, car tops come down and everything seems brighter.
You might have already accomplished the infamous spring cleaning of the house. Having that accomplished will free you up to enjoy the summer and the outdoors . One thing that always gets more use is your vehicle, but you may not necessarily be giving it the attention it deserves. Road trips to the beach or the lake, day trips, long weekends away.
Take some time to focus on your ride, be it a motorcycle, a minivan toting the kids around, or a leisurely trip out on the lake in your boat. You possibly are lucky enough to take life literally on the road in the RV.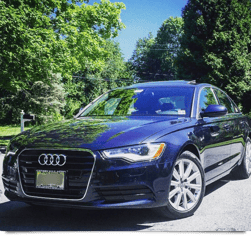 Schlepping out the bucket, hose, and sponges is definitely an option. BUT...We've discovered a gem of a secret that we'll share with you.
Brian Kosa is Owner and Chief Suds Officer at Mobile Detail Masters. He started his business in 2015. He owned a few business, including owning and operating his health club company, and managed professional gyms before retiring at the age of 54 . With kids still in school and his wife at work, he started spending a lot more time doing the things he loved. His father taught him at a young age that keeping your things nice and clean added value to them, and he felt a sense of pride when he worked all day getting the inside and out of the family car shiny and beautiful.
So he put together a business plan. Starting as a one-man show, he invested in the Mobile Van, which is fully equipped with all the tools needed to take his show on the road. He attended training and received certificates to back his skills. This was not a fleeting dream, he was invested in making this the best it could be.
Today he's got a team of four on his crew, and each member of the team has been trained and certified as well. He enjoys all the work that goes into cleaning the vehicle inside and out of every vehicle and making it look amazing.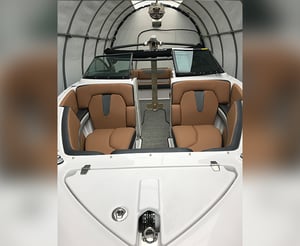 There are many different chemicals out there that state they are good for all. What Brian has found is that the products he uses are specific for each application; they are professional grade and he uses biodegradable soap and cleaners. All the solutions are VOC compliant and environmentally friendly. They use microfiber towels and they do the best job. He's proud to use Eco friendly products that are non toxic.
When his team gets to work the interior gets a deep cleaning using special tools and techniques. No crack, crevice, vent or button goes untouched. Seats are steam processed and cleaned depending on the material. They go over everything not once or twice, but three times at minimum.
Mobile Detail Masters team is dedicated to providing expert mobile detailing to you and provides the highest value and variety of detailing options. Always professional and convenient to make sure you can go about the fun things.
When it comes to Detailing you've got options
Hand Wash & Dry
Deep Clean Interior
Seats are Cleaned and Conditioned
Tire Conditioner Applied
Wheel Protectant Applied
Premium Carnuba Wax
Exterior Trim Dressed
Interior Vacuumed
Shampoo Interior Carpets
There are a variety of detail options you can choose from when selecting services from Mobile Detail Masters. Their prices are affordable and the end result is always 100% satisfaction guaranteed. The pride that goes into each detail service is done so well it's as if they own the vehicle themselves.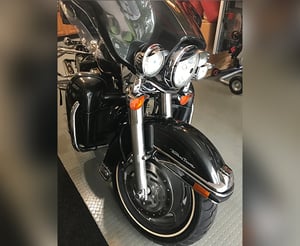 Let's talk about the convenience of this awesome service. They come to your home or office, and they are fully equipped with everything they need to get the job done. You don't have to arrange a pick up or drop off, and you can even make your payments via your mobile device. How easy is that? The secret is out, if you want to jump on this and have your vehicle detailed for the beginning of summer, call today and schedule an appointment.
Bill with Brian via Facebook Live
Father's day is just around the corner. If you are out of ideas that would really make dad's day. Consider a gift certificate. He won't have to leave the house or lift a finger!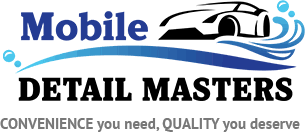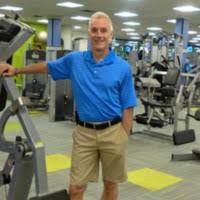 Mobile Detail Masters
Brian Kosa
8 Heritage Drive, Sparta NJ 07871
(609) 217-1292