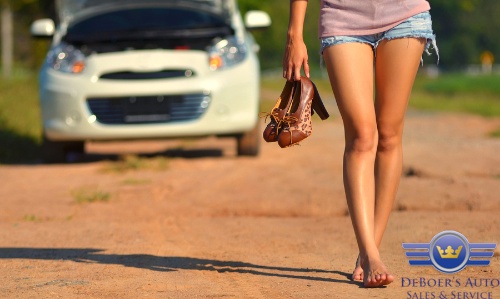 You turn the key in the ignition, but your car refuses to turn over and roar to life. Once you reach this point, you may feel frustrated and angry you didn't know when to replace your car battery. Understanding the normal life of a car battery can help you avoid situations like this. Instead of waiting until your battery dies before you replace it, you can buy a new one before the car battery life is depleted.
Know the Average Car Battery Life
Every car battery is imprinted with an expiration date. This date tells retailers and auto repair shops how long they can sell the battery to their customers; however, these numbers can also help you identify when you should replace your car battery. While the life of a car battery is typically beyond this date, it is best to buy and install a new one before you reach it. Doing this will ensure you get the most out of your battery and never have to worry about whether your car will start when you need it.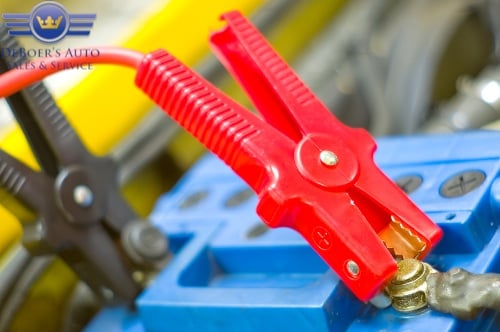 Consider Wear and Tear
Most people worry about their battery life during the winter months. Being stranded in freezing temperatures can mean dangerous exposure to the elements for extended periods of time. According to the Car Care Council, however, the normal life of a car battery is more likely to decline during the heat of the summer. The rising temperatures can increase the rate of speed at which your battery function declines. For this reason, it is recommended to replace your car battery every two to three years, no matter the season or even if the date imprinted on the case indicates a longer life.
Factor Your Driving Habits
The way you drive can have an impact on many aspects of your car. For instance, if you have a habit of breaking hard, you will need to replace your brakes more often and could put excessive wear and tear on your tires. Your battery is no different. Turning your car on and off frequently can contribute to a shorter car battery life. Other factors that play a role in when to replace your car battery include the age of your vehicle, the total number of miles you drive and what electrical components you use when you drive.
Don't make the mistake of waiting until your car battery dies before you replace it. In fact, it's best to consider replacing it long before it reaches its full life span. Knowing the life of a car battery, along with the elements that play a role in draining its energy, will help you determine when to replace a car battery so you are never stuck with a car that won't start.
If you need a new car battery for your car, contact us. Our Sussex County auto repair shop can help you make the right choice to keep your car running, regardless of the temperature outside.


Do you keep jumper cables in your car - just in case? Leave us a comment below.