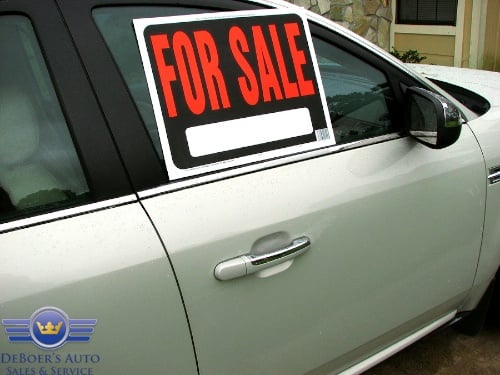 The idea of selling your current car so you can buy a new one can be overwhelming. Some people trust their car dealer to give them the best deal for their older vehicle, while others prefer used auto sales by owner. You may have heard people claim to make more money by selling their used car on their own; however, is the extra money worth the hassle of selling it yourself? In many cases, trading your car in at our Hamburg auto sales dealership is the better option.
Under-Reporting Sales Tax
When you sell your vehicle privately, the buyer is required by law to pay sales tax directly to the Department of Motor Vehicles. To calculate the appropriate amount, an accurate sales price must be entered on the original title. Some buyers attempt to reduce their overall costs by under-reporting the sales tax, which can put you both in legal trouble if the mistake is discovered.
Dealing with Strangers
Even if you love interacting with people, it can make you uneasy to give strangers your address and telephone number. As you attempt to sell your used auto as a sales by owner transaction, you will attract many people who want to see the car and try it out before they buy. This is standard practice to ensure the quality of the vehicle. Asking people you don't know into your life and giving them the keys to your car can be risky.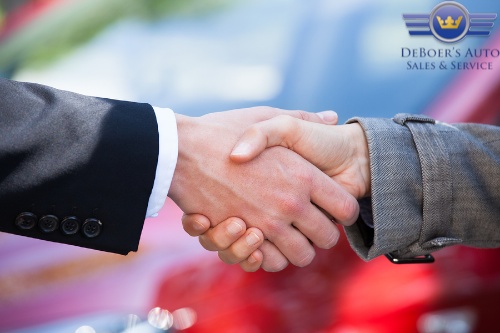 The Buyer Doesn't Flip the Title
Once you exchange money and keys with the buyer, you sign the title and hand it over to the buyer. It is up to this individual to take the title to the DMV to pay the designated fees and complete the transaction, licensing and registering the vehicle in their name. Unfortunately, if the buyer doesn't do this, you are still considered the legal owner and could be held responsible in the event of an accident.
Handling Used Car Financing
Few people are able to pay cash when they complete a used car sale. This includes private sales. While car dealerships typically offer onsite financing through a variety of lenders, selling a car on your own requires the buyer to obtain their own loan. Many of these individuals don't get pre-approved for a loan and thus need to go through the process after agreeing to buy your car. This could cause you to wait a longer period of time before completing the sale.
You may initially receive more money by selling your car privately, but it isn't often worth the hassle and risk associated with used auto sales by owner. In fact, our Hamburg auto sales shop can give you a fair price for your vehicle so you can put that money toward the purchase of your next vehicle. You won't have to worry about the details of selling and can focus on enjoying your new ride.
If you are looking for a Hamburg car sales dealer to help you sell your old car, contact us. We offer the best trade-in prices in Sussex County so you can get the most for your old vehicle.