One of the downsides of electric vehicles is having to find a charging station when you're on road trips or in unfamiliar places. The good news is there are multiple apps to help you find EV charging stations near your location. Downloading one or more of these apps can help when you're in a pinch and reduce some inconveniences. You never know when a rental car company will give you an electric vehicle to drive, so it's best to be prepared. Here's what you need to know about EV charging station phone apps.
Popular EV Charging Station Apps
You might discover many different electric vehicle charging station apps, but some of the most popular ones include:
ChargeHub

PlugShare

Electrify America
These are generic apps that offer a lot of user-generated content. The benefits of these apps include seeing what other users experienced at particular charging stations. You can see things like user reviews, charge rates, and more so you can decide whether you want to use a certain charging station or not.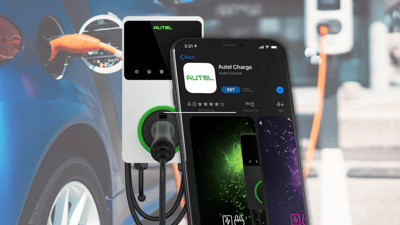 Top Choice: Autel App
The Autel app is our top choice at DeBoer's Auto since it's the charging station we have at our store. If you have the Autel app, you can easily locate Autel chargers as well as load your credit card information in it for quick and easy charging.
Most Popular: ChargePoint
ChargePoint is a very popular charging unit with multiple retail locations. Some of the ChargePoint stations are free, while others require a fee. Having the app downloaded can help you not only locate these charging stations but also distinguish the differences among the locations.
Not All Electric Vehicle Chargers Are Created Equally
Whether you think you'll need to find an electric vehicle charging station or not, it's ideal to download one or two of them just in case. Not all charging stations are created equally and they are broken down into different levels.
Level 1 chargers are the typical at-home chargers that plug into a wall outlet. Level 2 is a destination charger and is what we have at DeBoer's Auto. It's one of the most common due to its cost-effectiveness, but the downside is it takes a while to charge the vehicle. Level 3 chargers are DC fast chargers that can get your vehicle running in a much shorter amount of time.
We are always ready and willing to help our customers with their automotive needs at DeBoer's Auto. For other tips, feel free to visit our website or contact us at any time to learn more.