Taking your vehicle in for oil changes, tire rotations and other routine services are important for extending the life of the vehicle and preventing problems from happening. However, there are plenty of other maintenance services to do regularly to save you money in the long-run and prevent breakdowns. Working with a reliable auto repair shop can help you stay on track with your vehicle's health. Here are some of the main services every vehicle owner should focus on to extend the life of their vehicle.
Importance Of An Engine Flush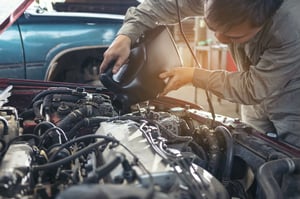 When your car ages, oil builds up and you may end up with sludge deposits in the engine. This can restrict the oil flow and potentially create significant problems with the engine. Doing an annual engine flush will prevent these sludge deposits and make sure your vehicle runs smoothly at all times.
Benefits Of A Transmission Flush
Transmission fluid needs to be kept as fresh and clean as possible. The Valvoline Professional Series is a product we use at DeBoer's Auto because we believe it offers the most benefits to our customers. Valvoline backs up their product by offering a $4,000 warranty on your transmission should it fail after using their product for your transmission flush. Most transmissions fail because they aren't maintained properly, so this service is critical.
Fuel System Service
With the evolution of vehicles over the years, one common thing we are finding is carbon deposits inside the intake valves of engines. Getting a fuel system service will clean out those carbon deposits so your car will always have the proper amount of power and energy to operate normally.
Other Services To Consider
There are many different services you should be taking your car in for on a regular basis. The engine flush, transmission flush and fuel system service are the main ones, but other big services to consider include:
Coolant service
Power steering fluid service
Brake fluid flush
Nothing is worse than your car breaking down, since it always seems to happen at the most inconvenient times. At DeBoer's Auto, we want to prevent these breakdowns from happening as much as possible. When customers follow our recommended service and maintenance schedule, they tend to have more reliable vehicles. Be sure to contact us today and learn more about how we can help your vehicle stay in the best shape possible.