As a vehicle owner, you have plenty of options when it comes to servicing and maintaining your vehicle. At DeBoer's Auto, we know you can take your vehicle anywhere for servicing, and that's exactly why we go above and beyond to save you money, keep your vehicle in the best shape possible and offer a great experience along the way. Here's what we do at DeBoer's Auto, how we do it and why we are passionate about what we do.
Why We Take The Extra Steps For Our Customers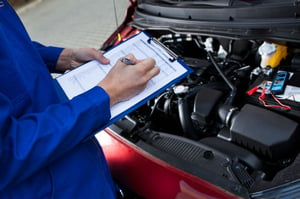 At DeBoer's Auto, we don't want your life to be disrupted because of a vehicle problem. This includes both your day-to-day life as well as your pocket book. You should be able to feel confident every time you get in your vehicle knowing you'll get from point A to point B safely and without any problems. We are always willing to take the extra steps necessary to accomplish this for you and are available around the clock if you need us.
How We Make Vehicle Maintenance Easy
We don't believe vehicle maintenance or repairs should place a significant burden on your life. And we back up this belief by offering credit card programs for qualified customers, which offers 6-month no interest payment plans. We also warranty each and every repair we do for three years or 36,000 miles. We offer an after-hours call center in the event you break down outside of normal business hours and need assistance. Our loaner cars, shuttle services and 24/7 access to our key drop and key locker all combine to make servicing and maintaining your vehicle as simple as possible.
What We Offer
Simply put, we service and maintain vehicles for customers and handle any repairs as needed. We also do courtesy checks every time we look at a vehicle, whether it's a routine service or an annual assessment, to get a good handle on the vehicle's health in order to prevent potential problems in the future. Most emergency breakdowns can be prevented. We will go out of our way to find any possible problems that could cost you thousands of dollars in repairs, as well as hopefully prevent you from having to deal with a breakdown. A recent study actually indicated $1,000 in vehicle maintenance can save up to $8,000 in repairs later on, and this is exactly the reason why we take service and maintenance so seriously for our customers.
The next time you need to service your vehicle, give us a call at DeBoer's Auto. We would welcome the opportunity to serve you now and in the future.