No one wants to be put in a situation where they have to decide between replacing their car engine or just buying a new car. This reality happens often, though, so you have to weigh your options. Unfortunately, neither option is cheap, but most of the time it makes sense to replace your engine for many reasons. Here are some of the main benefits of replacing your vehicle's engine instead of buying a new car.
Insurance Premiums Will Not Rise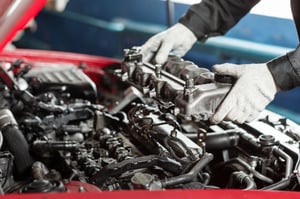 When you buy a new car, chances are your insurance premiums are going to rise. But when you replace the engine of your car, you'll continue with the same insurance coverage and the vehicle is still considered to be the same age. And you don't have to add full coverage insurance if you don't want to.
Registration Fees Will Remain The Same
Newer vehicles in New Jersey often come with higher registration fees, so this is another thing to consider if you're looking into buying a new vehicle. The increase in these fees many not seem significant, but they can add up over time. Your registration fees will remain the same if you simply replace your car's engine.
Don't Worry About A Car Payment
Car payments can be burdensome. While you may just want to wipe your hands clean of your old car and get behind the wheel of a new car, it may make more sense financially to just replace the engine. Once the replacement engine is paid off, you'll be free of car payments, and this feat will be accomplished much earlier than if you bought a new car.
Warranty Benefits of A New Engine
The warranty for a replacement engine is three years or 100,000 miles. Once it's installed, you won't have to worry about it for at least that duration when you get your engine replaced at DeBoer's Auto.
It Takes Less Energy to Replace An Engine
From an environmental perspective, less energy is used to rebuild and replace a car engine compared to building a new car from scratch. So another side benefit of having your engine replaced is to be friendlier to the environment.
At DeBoer's Auto, we understand you may have a lot of different questions when you have to make the decision between replacing your car engine and buying a new car. We want to make the decision process as easy as possible for you by providing all the information you need, so contact us today and we will be happy to help you through it.