On a cold winter's eve, these delicious Swedish meatballs are a great way to warm you up and satisfy your taste buds and hunger. This go-to comfort dish has always been a treat and although the recipe makes more than enough, there never seem to be any for leftovers. 🙄
Meatballs
1 lb ground beef
1 lb ground pork
¼ cup flat-leaf parsley, chopped
½ tsp ground allspice
½ tsp ground nutmeg
¾ cup yellow onion, grated
2 tsp salt
½ tsp freshly ground black pepper
4 cloves minced garlic
¾ cup panko breadcrumbs
2 eggs
2 tbsp olive oil

Rich and Creamy Gravy
½ cup butter
½ cup flour
4 cups beef broth
1 tsp salt
¼ tsp pepper
1 tbsp lemon juice
¼ tsp ground allspice
¼ tsp ground nutmeg
1 c heavy cream

In a large bowl, mix the beef, pork, parsley, allspice, nutmeg, grated onion, salt, pepper, garlic, panko and eggs until combined.
Using a cookie scoop, measure out the meat mixture into 1.5 inch balls.
In a large pan, heat 2 tablespoons of olive oil over medium-high heat. Add ½ of the meatballs and cook until browned on all sides. (This takes about 5 minutes.) Set aside and cook remaining meatballs.
When all of the meatballs are browned, pour off any excess grease. Lower the heat to medium, add the butter to the pan. When the butter begins t
o bubble, sprinkle in the flour and cook for 1 minute. Slowly add the beef broth to the pan.
Whisk the gravy until the broth is all incorporated. Add salt, pepper, lemon juice, allspice and nutmeg. . Add the cream into gravy slowly.

When the gravy begins to simmer, add the meatballs back into the pan.
Simmer until the gravy has thickened and the meatballs are cooked all the way through. (8-10 minutes.)
Serve warm over egg noodles, pasta, or mashed potatoes.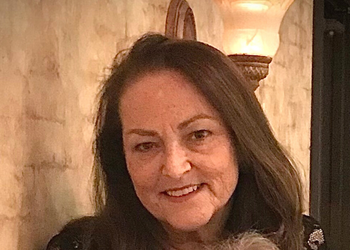 Thanks again, to Audrey Johansen for yet another delicious recipe!
If you have a recipe that you want us to feature, we'd love for you to share it with us.