The holiday shopping season is here! If you haven't already made your wish list or received the wish lists of loved ones, then it's time to start getting them together. This year, instead of automatically going to the big box stores or shopping with large companies online, see what you could do to support local businesses. Small business owners have had a tough time since the beginning of the pandemic and our support is critical to their success.
Shopping Locally Can Help Businesses Stay Open
Many small businesses in our community might be struggling to keep their doors open and need our support. Think about possible stocking stuffers you could buy for family or friends and consider things from those small shops that you could include on your holiday wish list. Your purchases might not seem like a lot to you compared to the other things you might have to buy elsewhere, but every little bit helps a small business owner and can make a difference in helping them stay open.
Buy Gift Cards To Local Restaurants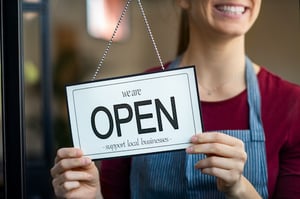 A great way to support local restaurants is to buy gift cards from them now so your family and friends can enjoy dining there later. One of the best things about gift cards that local restaurant owners love is that your purchase helps their bottom line immediately and in the future. Plus, if you give a gift card to someone who has never tried the restaurant before, they might turn into a repeat customer for the business. It's a win-win situation for everyone involved.
Small Businesses Are Vital To Our Community
Some of the small businesses you can consider visiting this year include the Hamburg Antique Center and the Scranberry Coop in Andover. You can find some unique items at these small establishments that will be great for your own liking or if you want to give something a little different this year. And you can feel wonderful knowing you're helping a small business at the same time by shopping there.
DeBoer's Auto always supports local businesses whenever we have the opportunity and we invite you to do the same this holiday season. For more great tips like these, visit our website or feel free to contact us at any time.