Getting up at the crack of dawn on Thanksgiving morning can produce delicious results, but here's a little secret that can let you to sleep quite a bit longer and still result in a moist delicious turkey.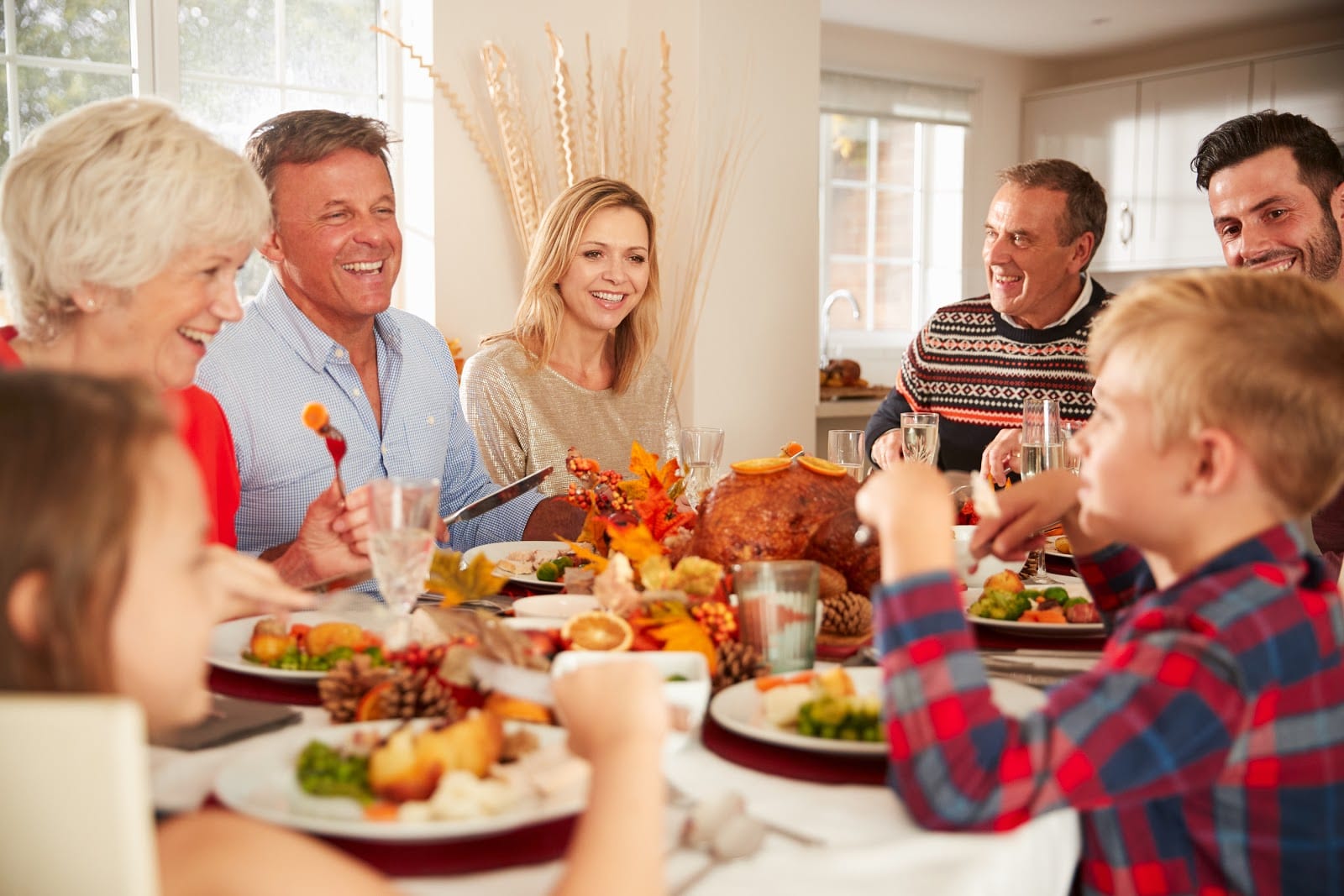 For the Turkey Brine
INGREDIENTS
2 c apple cider
2 gallons cold water
1 1/2 c kosher salt
1 c brown sugar
5 cloves smashed garlic
2 tbls peppercorns
2 oranges sliced
2 lemons sliced
5 rosemary sprigs
3 bay leaves
Instructions:
Place all the ingredients in a large pot over medium heat. Bring to a simmer.
Cook for 2-3 minutes until salt and sugar has dissolved.
Remove from heat. Let mixture cool.
Place a whole turkey in the brine solution, fully submerged. Refrigerate for 18-24 hours.
Remove turkey from the brine and rinse with cool water; pat dry with paper towels.
For the Turkey
INGREDIENTS
12 lb turkey (giblets and neck removed)
1 lemon quartered
1 onion quartered
5 cloves smashed garlic
4 sprigs rosemary
8 tbs butter softened
2 tsp salt
1 tsp pepper
2 c chicken or turkey broth

INSTRUCTIONS
Preheat the oven to 450 degrees. Fold the wings under the body.
Stuff the cavity with the lemon, onion, rosemary and garlic.
Combine butter, salt and pepper in a bowl.
Spread butter all over the turkey, on top of and underneath the skin.
Tie the drumsticks together, Place on a rack in a roasting pan.
Cook for 30-40 minutes or until it starts to turn golden brown.
Reduce the heat to 350 degrees F.
Bake for 2 more hours, until a thermometer reads 165 degrees F. If your turkey is getting too dark, you can cover it with foil.
Transfer to a serving platter. Let rest for 20 minutes before slicing.