Have you ever bought a new car at a dealership and the sales representative said you had to get all of your service and maintenance completed at their dealership to maintain your warranty? This has been a problem throughout New Jersey for years as it instills fear in the consumer that they don't have the freedom to perform any maintenance or repairs on their own or by their favorite auto repair shop. With the Magnuson-Moss Warranty Act, these fears are no more and consumers have the freedom to take their vehicle anywhere for service, or service it themselves, while still maintaining their warranty.
What Is The Magnuson-Moss Warranty Act?
The Magnuson-Moss Warranty Act was founded in 1975 and was designed to protect consumers from having warranties voided on their new cars if they had repairs done elsewhere or on their own. Under this Act, new car dealers cannot deny a warranty claim if a consumer did not get their vehicle serviced or repaired by them. New Jersey Governor Phil Murphy signed this new bill in January 2020 to protect consumer choice. This NOLN article explains the details of the bill and what mandatory disclosure you will receive when buying a new car from a dealer.
How The Magnuson-Moss Warranty Act Helps Consumers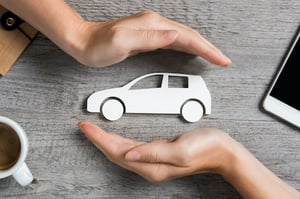 When you purchase a new car from a dealer, you will receive a disclosure within 90 days outlining your right to have the vehicle serviced and repaired anywhere you want. The disclosure also allows consumers to receive all pertinent information regarding their vehicle's warranty terms and conditions and to allow them to compare warranties before making a purchase. Another goal of the Magnuson-Moss Warranty Act is to promote competition among manufacturers, as well as timely repairs, based on warranty coverage.
Choose The Auto Repair Shop You Trust For Vehicle Repairs
We all have our favorite auto repair shop that has earned our trust in one way or another. However, in the past, consumers have been limited to getting repairs done at the dealership where they purchased their vehicle. With the Magnuson-Moss Warranty Act, you have the freedom to choose any trusted auto repair shop for your vehicle repairs. And if you're a handy person who likes to do your own repairs, you can do so safely without fear of voiding your warranty.
DeBoer's Auto has been in business for nearly 40 years and our dedication to serving customers in New Jersey has only grown during this time. We work every day to earn the trust of our consumers and build upon our positive reputation throughout the state. We are thrilled about the passing of the Magnuson-Moss Warranty Act so our loyal customers can visit us rather than feeling like they are tied to working with their car dealership. If you have any questions or concerns about the Act or if you need a vehicle repair or service, contact us and we will be happy to help.