Remember when your life used to be simple?

It can be difficult imagining a time when life was not as complicated as it is now. Work, family, friends, food shopping & cooking, cleaning & fixing your home, maintaining your yard, entertaining guests, community events, planning vacations, hobbies, and maybe even some exercise! And for some of you, this list is not even close to comprehensive.

With all of these important things in your life competing for your attention, thinking about your auto maintenance is, frankly, overwhelming.


So that's why here at DeBoer's Auto we like to use the Electronic Work Order.
Our Electronic Work Order system allows us to remotely provide you with everything you need to make the right decision for one of your most important investments: your vehicle. All without taking time away from those precious parts of your life that are important to you!
From start to finish, the Electronic Work Order gives you transparency, ease of use, and tons of information about the health of your vehicle. Using the Electronic Work Order, you receive appointment notifications and pre-authorizations, detailed estimates which include pictures and technician descriptions, and 24/7 access to your vehicle's repair status.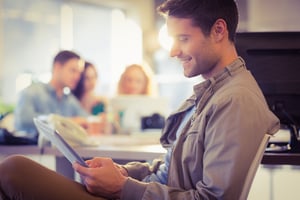 Without you needing to be present, we put full control into your hands, literally! Using your desktop, tablet, or mobile device, when you view your Electronic Work Order, you are able to tell us what we can service for you, anywhere, anytime!
Simply put: Let us take the complicated out of your life, and give you simply the best service experience while putting the control of your vehicle's health into your hands.

Watch the tutorial for a complete education on our Electronic Work Order, and be ready to re-start Living Life Uninterrupted.