At DeBoer's Auto, our goal every day is to provide the highest level of quality service to every customer that walks through the door. This starts and ends with the quality of the person we hire for each position. We are excited to announce the newest member of our team, Tina Ormond, as a Service Specialist at DeBoer's Auto. Not only will Tina provide exceptional knowledge on the frontlines to do an outstanding job, but we are confident our customers will love interacting with her when they walk in the door.
Tina's Past Experience
Tina is a New Jersey native and is from Byram Township, but she currently lives in Stillwater. Her pride and joy are her husband, son and two dogs she lives with. Tina brings to DeBoer's Auto a six-year background in the automotive industry where she worked at a Toyota dealership. We believe the valuable knowledge she brings about Toyota vehicles will benefit our shop and our customers, since it's one of the most common brands we see for maintenance and service.

Sales and marketing expertise is another great asset Tina possesses, as she has worked on a national retail level for several years. The combination of knowledge in the automotive industry with a strong customer-focus makes her a perfect fit for what DeBoer's Auto stands for.
Goal-Oriented And Customer-Driven
We are always looking for new challenges at DeBoer's Auto, so we have to hire employees who are willing to accept those challenges. One of the important qualities Tina has is not only accepting a new challenge, but embracing it. She is driven by overcoming any challenge thrown her way and succeeding in the end. Creating personal goals and exceeding them is important for ensuring customers are taken care of, and that's one of the biggest reasons why Tina pushes herself to be her best every day.
Meet Our Newest Service Specialist At DeBoer's Auto Today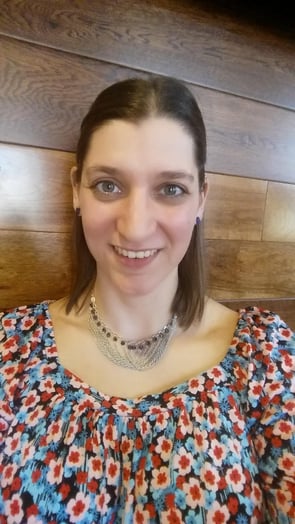 We are thrilled to have Tina as our new Service Specialist at DeBoer's Auto and we hope you are just as excited to meet her. The next time you bring your vehicle in for a service or repair, you'll likely see her at the front desk. But if she's helping another customer or providing assistance in the back, be sure to ask for her just to say "Hi." She is looking forward to meeting all of our wonderful customers and getting to know them, while helping take care of their vehicles.
At DeBoer's Auto is all about quality. From the level of detail in our work to the people we hire and even the environment we create, we want our customers to feel comfortable when walking into our shop. Although Tina has only been with us for a short time, we strongly feel that she will be a long-term asset to DeBoer's Auto and will be someone customers love interacting with. Say "hi" to Tina today and give us a call to schedule your next vehicle service appointment.