Have you ever gotten a phone call or a letter in the mail regarding your expired car warranty? If so, you may have been offered the opportunity to purchase an additional warranty for a certain price that claims to cover everything on your vehicle so you won't have to pay anything out of pocket for repairs. While some of these companies may be legitimate, it's important to do some homework before accepting an attractive offer. The last thing you want to do is end up paying more in the long run for warranty coverage than you would actual repairs if you paid out of pocket. Here's what you should know about car warranty companies.
Warranty Companies Aren't Created Equally
Car warranty companies aren't regulated like insurance products. They don't have to adhere to any guidelines or regulations to ensure a uniform product is offered. This simply means some warranty companies may follow through with their claims and make for a great repair experience, while others may drag out the process to the point where you regret working with them. And since that sector is not regulated, it's hard to know how trustworthy the company is until you have to use them.
Problems You Could Experience With Car Warranty Companies
Reading the entire contract a car warranty company offers is critical to ensure you don't have any major problems. A common theme among these companies is they will use parts or products that are substandard or used. These companies also adhere to labor guides, which often don't consider rusted bolts or parts that can lead to an increase in labor costs. This simply means you may have to pay for the additional labor costs instead of the warranty company covering it.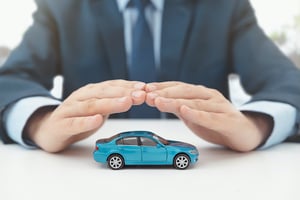 Most warranty companies also don't pay for diagnostics, which is an important part of the process in determining what's wrong with your vehicle. And if you have a large problem with your vehicle, like an engine issue, the company may require you to pay for the engine teardown before sending an inspector out to look at the situation. The inspector will often blame the driver for not properly maintaining the vehicle and not cover any of the repairs.
Do Your Research Before Buying A Car Warranty
While there are plenty of poor car warranty companies out there, some good ones are in business as well and do exactly what they say they will do. It's hard to distinguish the difference among them, so do as much research as possible to make the right choice. The safest bet you can make is to buy an extended warranty from a car dealer or a manufacturer-specific product. Since the manufacturer's name is on the product, they will be more likely to treat you the right way since their company's reputation is on the line.
DeBoer's Auto is here to help you with every aspect of protecting your vehicle. While having a car warranty may be ideal for some people, others may benefit from opting to decline any warranty coverage and simply put away extra money in the bank to pay for any necessary repairs later. If you have any questions or concerns about car warranty programs, contact us, and we would be happy to help you sort them out.