There are many reasons why it's beneficial to have replacement keys for your vehicle. Losing your keys is one reason, locking them in your car is another, and simply having peace of mind that you have another set laying around can't be overstated. Nowadays, getting a replacement key isn't as simple as making a copy at your local hardware store. Many new vehicles use key fobs instead that have to be programmed to your vehicle, so they are a little more difficult to make. Here's what you need to know about the importance of having replacement keys for your vehicle.
Key Technology Has Evolved In Recent Years
The convenience of having a key fob is nice, but the cost associated with the convenience is something to look at as well. A traditional key can be made for a couple of dollars, but a replacement key fob is much more. Some manufacturers will give you a replacement key fob when you purchase a vehicle, but that's not always the case. It's best to ask them right away to make a replacement key or take it to DeBoer's Auto.
Why It's Important To Have At Least Two Keys For Your Vehicle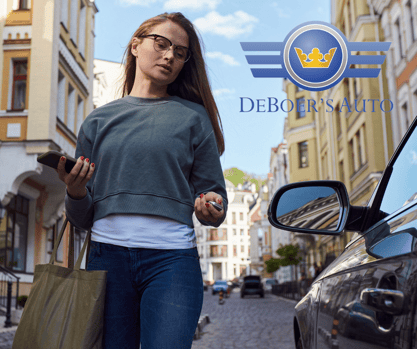 If you happen to lose your only key fob to enter and start your vehicle, you don't have too many options. With the security features and programming that has to happen with new vehicles today, the vehicle has to be re-programmed to have a replacement key work. This can be very costly, but it's also preventable by getting ahead of the problem and making a copy of your original one instead.
DeBoer's Auto Can Handle Your Key Replacement
You never know when an accident can happen where you lose your keys or drop and break them. Having an extra set available can keep your life going as normally as possible and we can help at DeBoer's Auto. We have the equipment and technology to program your keys to your vehicle and give you peace of mind knowing you're covered if your keys are broken or lost.
DeBoer's Auto strives to help customers in any way we can as it pertains to their vehicles. No matter what questions or concerns you have about your vehicle, contact us at any time and we would be happy to help.