Having a vehicle is one of the necessities of life for many people. It's especially important for people who live in rural areas where mass transportation options aren't available. The problem is vehicles can be expensive when you buy them and repairs can seem like they cost even more sometimes. However, case studies show people who own their vehicles for a long time and take care of them properly may actually be saving up to $100,000 by doing so. Let's take a look at how it works.
Challenges Of Vehicle Ownership
In 2019, the average purchase price of a vehicle was roughly $37,000. This number doesn't include sales tax, registration, destination fees, any extended warranty coverages you choose to purchase and the amount of interest you will ultimately pay on the vehicle loan. Then in about five years, you can expect the vehicle to depreciate about 60% since the time you purchased it. Add up all of these numbers and the total comes to about $30,000 on top of the $37,000 purchase price. So if you buy a vehicle every five years, you're paying roughly $30,000 each time you purchase in addition to the cost of the vehicle.
Benefits Of Extended Vehicle Ownership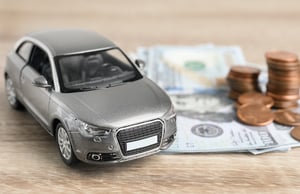 It's not unheard of today for vehicles to surpass 250,000 miles worry-free. If you would keep your vehicle that long, it may take 10-15 years to reach the milestone. Looking back at the previous example of paying $30,000 every time you purchase a vehicle, you could be saving between $60,000 and $90,000 over those 10-15 years by simply keeping and maintaining your vehicle. The average car on the road today is 11.8 years old, which means vehicles in the United States can handle long-term ownership without worry. Although it's nice to have a new vehicle to drive, weighing the cost and benefits of keeping your current vehicle wins out in most situations.
Why Repairing Your Vehicle Makes Sense
For every $1,000 you spend in vehicle repairs and maintenance, you're saving upwards of $8,000 in major repairs. Whether you're driving a new car or an older car, maintenance costs are necessary. However, by keeping your vehicle for an extended amount of time, the maintenance costs are much more bearable because you're not paying the $30,000 every five years when you get a new vehicle. And when vehicles are made to last this extended amount of time without worry, it's well worth keeping versus buying a new vehicle.
Think about what you could do with the money you've banked by simply holding on to your vehicle. You could enjoy it on a nice vacation, splurge on some other luxuries you enjoy, or invest it and save up for retirement. The money saved is yours and it's a significant amount to work with. If you have any questions or comments about these numbers or how you can take better care of your vehicle, contact DeBoer's Auto at any time.