The Mercedes Sprinter Van is a great vehicle, but it's also a very common one that we see in our shop at DeBoer's Auto. The biggest problem is we often were not able to do the repair in-house because we did not have the equipment or parts to be able to work on them. This meant we had to send the vehicle to Mercedes to get repaired or the customer had to do so. We never like to make our customers jump through hoops or spend any extra money if it can be avoided, so we are thrilled to have acquired the Mercedes scan tool so we can handle most repairs to Mercedes Sprinter Vans in-house.
Our New Mercedes Factory Scan Tool Allows Us To Keep Your Car In-House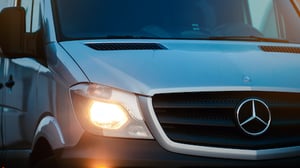 Now that we have the Mercedes factory scan tool, we can do the module programming that's required to do certain repairs on these vehicles. With the help of the factory scan tool, we know exactly what needs to be repaired, and we have the expertise and experience to take care of it for you in-house. As a business that always needs to have vehicles on the road, this can help reduce downtime and ensure you stay on schedule for your customers.
DeBoer's Auto Can Save You Time And Money
DeBoer's Auto is always looking for ways to save our customers time and money and investing in the Mercedes factory scan tool is just another one of the things we've done to help. When our customers bring their vehicles to our shop, they expect quality service that stays on schedule. In past years, our hands have been tied at times when it comes to the Mercedes Sprinter Van because they are so specialized. Now, bringing this vehicle into DeBoer's Auto is almost like taking it directly to Mercedes since we have the same equipment to diagnose problems as they do.
If you're having problems with your Mercedes Sprinter Van, don't delay bringing it to our shop. We can diagnose the problem quickly and work to get your vehicle back on the road as soon as possible. And don't hesitate to contact us at any time if you have any questions.