Who doesn't love a fresh Caprese salad? It's a gift from your garden saying thank you for all your hard work and tender loving care you've given it all spring. The fact is that we are Jersey and WE are the real deal when it comes to Jersey tomatoes. Oh, they are just so delicious! Fresh off the vine, sliced with a little sprinkle of S&P Yummmm.
It's still a few months until the "goods" are ripe and ready to pick, but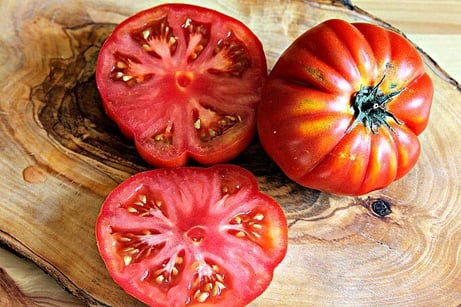 we've been pretending since last Labor day, and have made due
with what's available, so lets use what we can until then.
1 pound Marinated grilled chicken breasts
2 avocados (sliced)
2 ripe tomatoes
1 pound fresh mozzarella cheese1 1/2 ounce bunch fresh basil leaves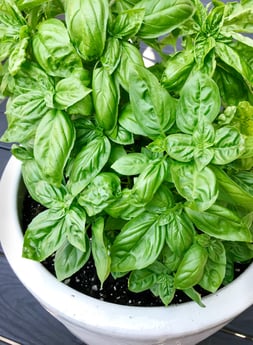 1/4 cup good-quality olive oil
1/4 cup balsamic vinegar (or use
a balsamic reduction if you prefer)
Salt (to taste; sea salt or kosher salt)
Pepper (to taste;
Fresh basil is just amazing, it's aromatic. It delivers a distinct delicious flavor. Basil is pretty easy to grow. A little pot in out on the deck with some sunshine, water daily and your efforts will be rewarded in abundance.
Fresh cracked black pepper will be best)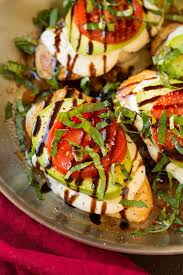 Marinate
1/4 c balsamic vinegar
1/2 c extra virgin olive oil
1 Tbsp oregano
1/2 tsp dried thyme
1/2 1 Tbsp dijon mustard
1/2 tsp honey
Balsalmic Glaze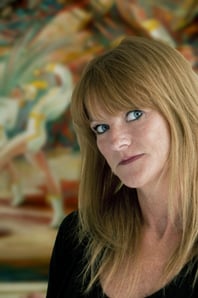 Recipe shared with us by our very own Heidi Robertson.
Don't be deceived that she's got any real culinary talents. She likes to eat and she steals these recipes and tips from her husband, Randy.
If you have a favorite recipe you'd like to share, please do so. We'd love to feature it in one of our upcoming newsletters.