Bill processing can be complicated for business owners, and many times it's unnecessary. For example, when it comes to your fleet, how many times have you received multiple bills in the mail, even though you only brought it in for service once? Not only is this frustrating, but it's also time-consuming in sorting everything out to ensure you're only paying for the services and repairs provided.
At DeBoer's Auto, we've partnered with a company called cbCharge to help make paying for fleet services simple. They are also partners with hundreds of repair shops and dealerships across the country and have built a solid reputation. Our goal is to make payment processing as streamlined as possible for our commercial customers, and we've done so with our newest partner.
Instant Credit Charge Accounts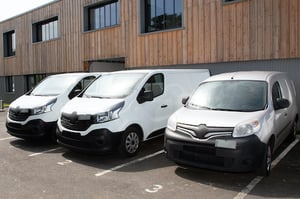 Business owners can receive the benefit of instant credit charge accounts when getting their fleet repaired or serviced through DeBoer's Auto. The program allows for more flexibility for businesses when it comes to their payments. And the best part is there are no fees to open an account and there are never any hidden costs.
Consolidated Billing
With consolidated billing, you'll never have to wonder why you're getting charged something. No matter how many bills you have, they will all be consolidated into one statement for easy viewing. Your company will also be approved for net terms, which could be one of 30-, 60- or 90-day terms to pay your invoices. So when you take your fleet into DeBoer's Auto to get serviced, we will send the invoice to cbCharge, then cbCharge will pay DeBoer's Auto and send you a bill based on the terms you were approved for. It's a simple, streamlined process for billing that benefits all parties involved.
Streamlined Customer Service Experience
The customer service experience is one of the reasons why we have chosen to work with cbCharge. You will have the ability to manage your account online 24/7 where you can view current or past statements and answer any billing questions you may have. Your account will also be assigned one specific customer service representative so you know exactly whom to call for any questions. Never worry again about long hold times and getting transferred to different departments to have your questions answered.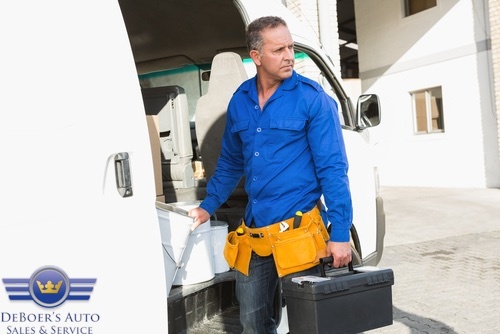 DeBoer's Auto prides itself on proving how valuable our customers are to us every day. We are always looking for ways to take some of the strain off of getting your vehicles repaired, and we are proud to offer streamlined payment options for our commercial customers. The application process is simple and getting started making your payments is even simpler. Head on over to get signed up and you'll be ready to streamline invoicing for your fleet.