This is one of my favorite go-to dinner recipes. It tastes like it should be made for a special occasion because it's rich and creamy and so yummy. The cream just adds that extra goodness and creates instant comfort. The fact that it can be ready to serve in less than an hour makes it even more delicious in my book. A lot of recipes suggest that a portion of pasta is the perfect side to soak up the sauce, I like to do mine with mashed potatoes and love to load on the sauce.
Ingredients
1 c. all-purpose flour
kosher salt
Freshly ground black pepper
4 boneless skinless chicken breasts
2 tbsp. butter, divided
1 tbsp. extra-virgin olive oil
8 oz. baby bella or cremini mushrooms, sliced
2 cloves garlic, minced
3/4 c. marsala wine
3/4 c. low-sodium chicken broth
1/2 c. heavy cream
2 tbsp. Freshly chopped parsley


Directions:
In a shallow bowl, season flour with salt and pepper. Dredge chicken in flour.

In a large skillet over medium heat, melt 1 tablespoon butter and oil. Add chicken and cook until golden on both sides, about 5 minutes per side. Remove chicken from pan and place on a plate.

Marsala sauce: Melt remaining 1 tablespoon butter in skillet and add mushrooms. Cook until mushrooms are golden and liquid has been released, 6 to 8 minutes. Add garlic and cook until fragrant, then season with salt.

Add marsala, chicken broth, heavy cream, and parsley and bring to a simmer.

Return chicken to skillet and spoon sauce over breasts. Simmer until chicken is cooked through, about 10 minutes.
I borrowed this recipe from my sister Donna, she's perfected this recipe and somehow hers always tastes better.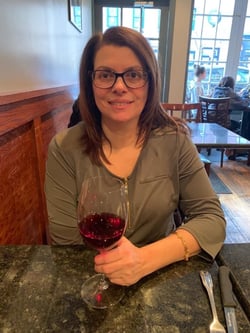 Thanks, Donna Schumann for sharing your recipe with us.
We always welcome your input and if you have a favorite recipe, please submit it.