Wiper blades don't often get a lot of credit for what they do until they don't work as well as they should. There's nothing worse than getting in your vehicle when it's raining and your wiper blades leave streaks across your windshield. This is especially true at night when you have reflections coming from different sources and visibility is difficult. Having the right type of wiper blades is important to ensure your visibility remains good at all times. There are two types of wiper blades to know about and we've broken down the differences for you.
Traditional Wiper Blades
Traditional wiper blades have a strut-type construction and it's what most people buy for their vehicles. In normal driving conditions, these are sufficient but will need to be replaced often if you drive in harsher conditions. Driving during the winter is where traditional wiper blades have limitations since they can't push snow very well and often cause more problems during the winter driving season.
Mono-Beam Wiper Blades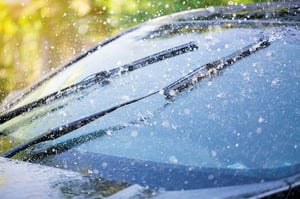 Mono-beam wiper blades are much more preferred during the winter season and they can be used year-round as well. They are constructed with small fins that create a spoiler effect to collect the wind when you're driving and push a little more pressure on the windshield. This creates a better swipe as the wiper slides across your windshield during operation. Mono-beam wiper blades cost about twice as much money compared to traditional wiper blades, but they are well worth the investment when you consider how well they operate during the winter to maintain good visibility.
What To Be Aware Of With Wiper Blades In The Winter
When you park your vehicle during the winter, you want to make sure your wipers are turned off and even put them in the upright position. If the wiper blades are left on the windshield, they could freeze to the glass overnight and cause problems when you try to turn them on in the morning. A small piece of plastic connects the wipers to the wiper arms, which is not very thick or durable. So if your wipers are frozen to the windshield and you turn them on, the piece of plastic can break easily and you'll need to replace your wiper blades at that point.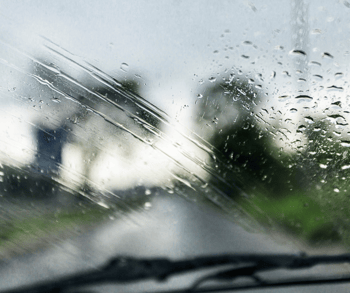 Using the right wiper blades and practicing proper care and maintenance during the winter can help you stay safe while driving. If you have any questions or concerns about your wiper blades, or if you need any other winter weather driving tips, don't hesitate to contact us at any time.