This right here is my ultimate comfort food. It brings me back to when I lived with my aunt and uncle while I was in college. Missing home and all things familiar my aunt would magically prepare this feel-better honey, meal and all instantly seemed right with the world. Its thick broth and the hint of lemon in the dumplings make it even more special.
To this day, If I'm stressed or in a bit of a funk, my husband comes to the rescue with this magical concoction, and it delivers the make-it-better results that it did many, many years ago. They say that chicken soup cures all, but this one is a winner for me. I'd say it's quick and easy to make, but I'm usually just the lucky one who gets to sit down and enjoy. You certainly don't have to be in a "mood" to enjoy this, but I do have to say that having someone else make it for you makes it even more delicious
Ingredients: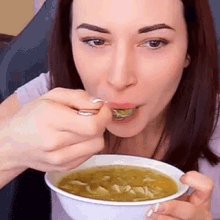 Stew
3 tablespoons butter
1 medium onion, diced
3 tablespoons all-purpose flour
1 carton (32 oz) of chicken broth
3 cups cooked chicken, cut into 1/2-inch pieces
4 medium carrots, peeled and cut into 1/4-inch slices
3 stalks of celery, cut into 1/4-inch slices
1/2 cup heavy whipping cream 2 2 teaspoons chopped fresh thyme leaves
2 teaspoons grated lemon rind
1/2 teaspoon salt
1/2 teaspoon pepper
In a 5-quart Dutch oven, heat butter over medium heat. Cook onion in butter for approximately 6 minutes, stirring occasionally, until softened. Add flour; cook and stir for 2 minutes. Gradually add broth, stirring until blended. Add chicken, carrots, celery, whipping cream, lemon rind, thyme, salt, and pepper. Heat to boiling over medium-high heat. Reduce heat to medium; simmer for 12 to 15 minutes or until vegetables are crisp-tender.
Dumplings
2 cups Original Bisquick™ mix
2/3 cup milk
1 1/2 teaspoons chopped fresh thyme leaves
2 tablespoons chopped fresh parsley
In a medium bowl, stir together the Dumpling ingredients. Drop dough by rounded teaspoonfuls into the hot chicken mixture. Cook for 10 minutes. Cover; cook 10 minutes longer or until dumplings are cooked through.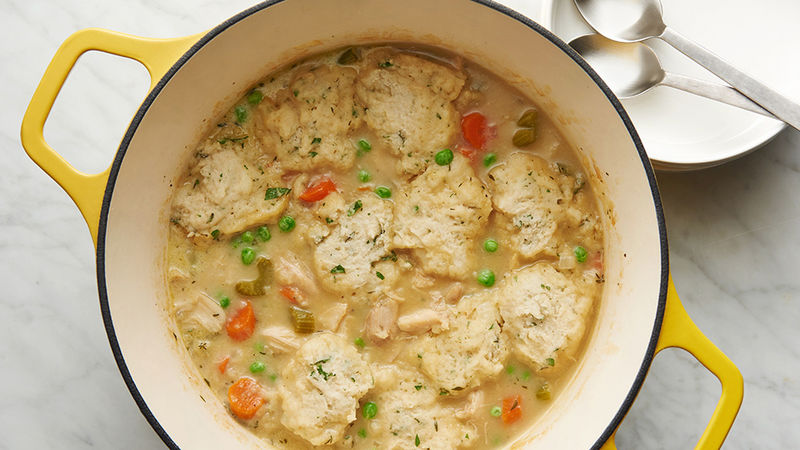 Do you have a favorite recipe that warms your body and soul? Submit it and you might see it in one of our next newsletters.