As the parent of a high school student, you might be wondering what kind of career paths are available for your child after they graduate. If they're interested in cars and how they work, then pursuing an automotive technical education might be the perfect option! Here are just a few of the many benefits of this type of education. Practical Knowledge and Skills

Automotive technical education will give your child the opportunity to gain practical knowledge and skills that they can use in their career. They'll learn about everything from engine maintenance to transmission repairs, and will be able to put this knowledge to use as soon as they enter the workforce.
Marketable Skill Set

When it comes to launching a career in automotive repair, there are many different paths that can be taken. An automotive technical education will also give your child a set of skills that are highly marketable. With more and more people wanting to do their own car repairs, there's a growing demand for qualified automotive technicians.

Variety of Career Choices

With automotive technician training, they could secure a position at an auto dealership, a Mavis-type shop, or an independent repair shop such as DeBoer's. A career such as an automotive technician is well-suited for individuals who work with companies that have a fleet of vehicles that need regular maintenance and repairs. Thanks to the demand for such services in industries such as transportation and logistics, there are numerous opportunities for skilled technicians who are equipped with proper technical training. Automotive technician training can lead to positions such as a counter person,
parts person, purchasing position, or a manufacturer's representative in a sales role. Working with an auto body shop could lead to a claim and underwriting position.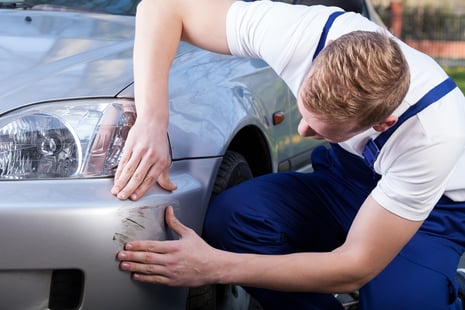 High Earning Potential

In addition to being marketable, the skills your child will learn through an automotive technical education can also lead to a high-paying job. Automotive technicians with extensive experience and training can earn salaries upwards of $60,000 per year.

By pursuing this type of education, your child will be able to enter into a stable career with good job security. As you can see, there are many benefits to automotive technical education. If your child is interested in cars and wants to pursue a career in the automotive industry, then this is definitely the route you should encourage them to take. DeBoer's Auto is always happy to support young automotive enthusiasts, contact us if you have any questions or would like to learn more about the opportunities available to you.