Not many things are worse than getting into your vehicle and finding out that it won't start. Most of the time this is because your battery is dead or very weak, which means you'll have to jump-start it to get you where you need to go. While we all want our car battery to last as long as possible, the truth is it can get weak quickly and unexpectedly to the point where it needs to be replaced.
Having it checked regularly by a professional is ideal to ensure you don't get stranded this winter. Consider these points about your car battery this fall and winter.
Check Your Battery At Each Service
When you have your battery checked every time you take your car in for service, you'll reduce the chances of it dying unexpectedly. The last thing you want to happen is to get in your car on a cold winter day and find out that you're going to be stranded. With a quick battery test, your mechanic can determine the health of the battery and suggest whether it needs to be replaced at that time. DeBoer's Auto always performs a battery check every time you bring your car in for service.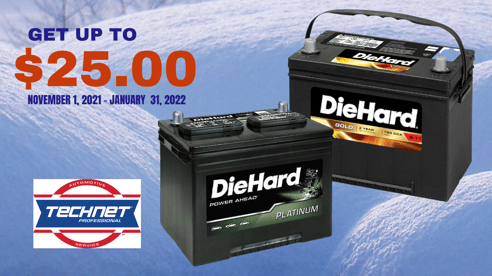 Consider A Full Charging System Check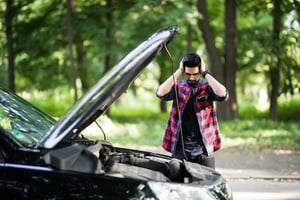 If you have strong concerns about your car battery, then DeBoer's Auto also offers a full charging system check to give you an even better idea of how healthy your battery is. From November 1, 2021, through January 31, 2022, bring your car into our shop and we can do either a battery check or a full charging system check. If you need a new battery, then you can take advantage of the Die Hard promotion where you can receive $25 back on the battery purchase during this time.
Don't Be Left Stranded In The Cold This Winter
Being stranded at any time is inconvenient, but even more so during the cold temperatures of the winter. A simple battery check can go a long way to ensure your car is reliable and ready to operate when you need it to. And if you find out your battery is weak, it's ideal to get it replaced right away so you won't have to worry about it for a while.
If you'd like more information or if you want to take advantage of the great Die Hard battery promotion, visit the DeBoer's Auto website or contact us at any time.