At DeBoer's Auto, we focus a lot of our attention on fixing vehicles and providing regular maintenance to prevent problems from occurring. One thing we don't talk about often that we offer is vehicle accessories. Whether it's a roof rack or a quality floor mat, you don't have to go shopping elsewhere for them. Think about the accessories that could make your life and travels a little easier and then reach out to us before purchasing them.
What Type Of Accessories Do You Need For Your Vehicle?
Many people find that roof racks or cargo boxes help tremendously when it's time to go on summer vacation. We also have access to the quality WeatherTech floor mats that anyone can enjoy and could even be a great gift for someone this holiday season. We can also do things like fender well extenders for trucks and SUVs, bug deflectors for your hood, and much more. And the best part is we can order them and install them professionally for you at DeBoer's Auto.
Visualize What Your Vehicle Would Look Like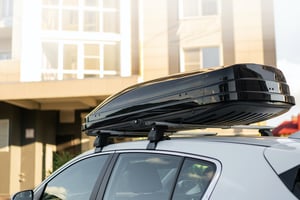 If you're unsure whether a particular accessory would look good on your vehicle, we can take a picture of your vehicle and digitally place the accessory on it. This way you can use the information as you're thinking about what accessories you would need and how it would impact the aesthetics of the vehicle. This visual aid can help you make a more informed decision so you won't be surprised with how it looks once it's installed.
DeBoer's Auto Can Order And Install Any Accessories You Need
No matter what accessories you need for your vehicle, chances are DeBoer's Auto can get them for you. Just let us know what you're thinking and we will talk you through everything from functionality to aesthetics to pricing to ensure you make the decision right for your vehicle. Some accessories are perfect for maintaining a clean vehicle, while others are great for making your long road trips a little more convenient.
DeBoer's Auto goes above and beyond to help customers get exactly what they need out of their vehicles. If you're thinking about a particular vehicle accessory or if you want to bounce some ideas off of our experts, then don't hesitate to contact us at any time. We enjoy talking with our customers about how we can make their driving experience better.