The holiday season can be difficult sometimes when you don't know what gifts you want to buy for someone. Consider thinking outside the box this year and giving someone this year's model of the Hess toy truck. Hess toy trucks have been around for many years and people have collected them for a long time. It would be a perfect gift for kids to begin a Hess truck collection or even for an adult to continue their collection. Here is some more information about Hess toy truck collections.
When Did The Hess Toy Truck Collection Begin?
Hess toy trucks began back in 1964 when Leon Hess decided as a goodwill gesture to his customers that he would start making toy trucks. These toy trucks make a great collectible and some people have collected them since they began in 1964. It's a perfect way to help a child start a collection since you can give it to them every year, or help a collector continue their tradition of getting a new Hess toy truck every year.
Hess Trucks Are Great Gifts For Kids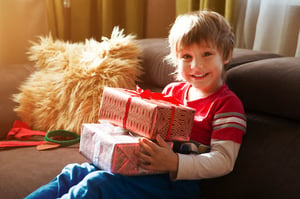 Hess toy trucks are great unique gifts to give to kids to help them start a collection. You can give the Hess trucks with the intention of them opening them and playing with them, or you could encourage them to keep the trucks in the box just as collectibles. Either way, a child will love receiving a Hess truck and it gives them something they can be proud of.
Collectors Will Enjoy The New Hess Truck
Some people have collected Hess toy trucks for decades and look forward to seeing the next one that will come out every year. If you know of someone who has collected Hess toy trucks, consider giving them the new one this holiday season. Or if you're interested in starting a collection, then you might even buy one for yourself this year to start a new tradition.
DeBoer's Auto loves everything that has to do with vehicles. The Hess toy truck collection is a great concept and the story behind the toy trucks is very meaningful. We always like to think of unique ideas and gifts during the holiday season and this is one we wanted to share with you. You might even be able to start a new tradition in your home now! For other unique ideas and tips like this, contact us at any time and we would love to share our thoughts and ideas with you.