When you were deciding on whether to buy or lease your current vehicle, you might have concluded that leasing was your best option at the time. In some situations, leasing might make more sense for people. However, during these unprecedented times we are living in, you should strongly reconsider your lease and think about converting it to a traditional auto loan. We've discussed some of the options you might have so you can consider what is best for you.
Leasing Is The Most Expensive Form Of Vehicle Ownership
Leasing sometimes sounds good on paper, but the truth is it's the most expensive form of vehicle ownership. And due to a number of factors that have occurred over the past couple of years, the value of used cars has increased 30%. It's always important to look at the markets and compare them to your current situation since things can change rapidly. Because of the many variables that have occurred, there has never been a more perfect time to buy out your existing auto lease.
Now Is The Time To Buy Out Your Existing Lease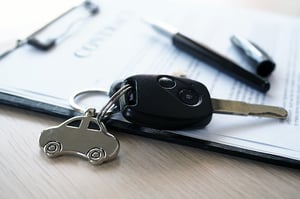 You might not have liked the idea of an auto loan previously and that could have played a big role in your decision to lease your vehicle. However, this can put you into a cycle that's difficult to get out of and you could be spending much more money in the long run by continuing to lease your vehicle. The conditions are perfect for terminating your lease early if it makes sense to do so. Or you could wait until your lease is over before doing so if it makes more sense financially to go that route.
Talk To Your Bank Or The Dealership To Convert Your Lease Into A Loan
A number of banks today are doing financing for people who want to convert their current lease into a traditional auto loan. Every situation is different, so you might want to start by talking with the dealership where you're leasing your vehicle, or you can go straight to your personal bank to see what they have to offer. Regardless of the path you wish to pursue, it's well worth starting the discussions to see exactly how much money you could be saving in the short-term and long-term by converting your lease into a loan.
DeBoer's Auto wants to help you save as much money as possible on your vehicle. For more tips and advice like this, be sure to visit our website or contact us at any time and we would be happy to discuss your options with you.