If you have a sweet tooth you'll want to keep reading because we've discovered quite a gem in the chocolate category. Let us introduce you to The Village Sweets Shop in Lafayette Village. They've been providing excellent home made chocolate for the local community as well as tourists passing through for almost thirteen years now.
Tracey Williams was raised in England, and because of her upbringing, she had the good fortune of growing up with the level of quality found in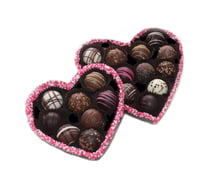 European chocolates. The richness and decadence is something she adored as a child and has worked very hard to recreate and deliver to her customers here in Sussex County NJ.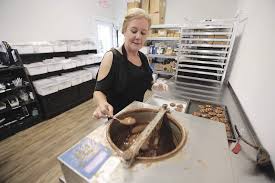 Tracey was busy working in the real estate industry back in 2008, when she happened upon a quaint chocolate Shoppe in Lafayette. She was surprised that this little candy store just sparked such an interest with her. She found herself really considering buying and opening up her own chocolate Shoppe. She had always loved the chocolate she grew up with, and although she had no experience with making chocolate, she found the desire to bring this store back to life and provide quality homemade chocolates to the area. So, she took a leap of faith, taking on the role of business owner, creator, manager, chocolatier, inventor, decorator, marketer. She pretty much does it all, but she says couldn't have done this without help and support from her husband.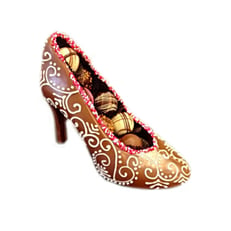 After doing a lot of research, she decided to choose Belgian chocolate as her specialty. There's a true art involved with chocolate making, and being that she's a self-taught chocolatier, she's explored many techniques and recipes while inventing her own, always excited to get the reviews from family and customers. The shop offers an array of favorites such as Belgian Chocolate Peanut Butter Cups, Sea Salted Caramels, Chocolate Nutella Truffles, Chocolate Coconut Clusters, Hand-dipped Chocolate Oreos, and Chocolate Caramel Apples. These are just a few of the delicacies you can find here daily, and when it's comes to holidays, that's where it really gets fun for Tracey. She makes every holiday extraordinary. It all begins with the chocolate, of course, but then she goes over the top with designs of distinct molded treats of everything from cupids, leprechauns, teapots, and baby bottles to cell phones. Then, she goes even further and packages them beautifully as the finishing touch.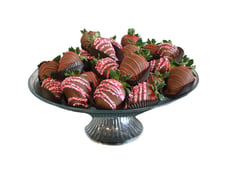 95 % of the sweets offered in the shopped are hand made right on premises by Tracey herself.
So, if you are a chocolate lover or enthusiast looking for some distinctively delicious chocolates, you might want to venture over to the Village Sweets Shop and give a taste for yourself. And if Belgian Chocolates ands sweets aren't enough for you, you could treat yourself to an Ice Cream Cone, (hard and soft serve) a Sundae, Milkshake or Float while you are there. =)
If you have a special occasion and you are looking to have some delicious and unique chocolates to add to the affair. She makes a beautiful assortment of favors for all occasions including baby showers, weddings, communion and birthday parties and anything else you have an occasion to celebrate.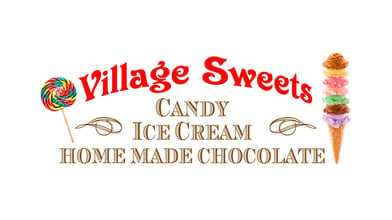 Village Sweets
The Shoppes at Lafayette
75 State Route 15 Lafayette, NJ 07848
(973) 579-2203
open 7 days 11am -5pm Or by appointment.
https://www.facebook.com/villagesweetsLLC/