And just like that it's the week of Thanksgiving. We're hoping that your gatherings bring you together with the people that you are most grateful for...
The shelves are already lined with Christmas regalia and the Black Friday sales circulars and ads are coming in at warp speed. We want to help support our local businesses, especially this year, for a lot of them have experienced closings, layoffs, or worse. They are being hit even harder with the online shopping competition than they've experienced in the past.
What we want to help you remember is that our community supports you. Shopping local this year means more now than ever. There is such a difference when you shop in your community businesses. We weren't at all surprised to hear the extent of precautions they are all taking to protect their customers through this Covid-19 time.
We got the opportunity to gather some of our fellow business owners together and spotlight them all. Take a peek at what Sussex County Music, Barb's Treasures, D'Andrea's Jewelers and Chelsey's Closet have waiting for you on Black Friday and Small Business Saturday.
Each of these businesses is bringing their unique services and products to you.
When you are driving around this holiday season and happen upon a bumper sticker that says Amazon doesn't support your local sporting team, you could certainly take that to heart. These businesses are working hard everyday to provide for our community.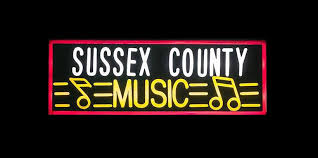 Sussex County Music has been serving Sussex County residents for over 30 years. For the last 6 years, it has been open under the helm of John Gaechter, the current owner. He's a Sussex County Resident and he loves music. At Sussex County Music, helping students young and old find their creativity through music is the real reason why they do what they do. Sussex County Music has 5 instructors and over 70 students. They have varying classes, from guitar, flute, piano, and voice lessons. They are even offering a song writing class. If you have an instrument you want to learn, you'll find expert guidance at the Music center.
Since the start of Covid-19, they've made many alterations as to how they deliver a one to one lesson with their students, all while continuing to make sure everyone is safe. They were able to introduce virtual lessons and have gained new students from places as far away as Michigan.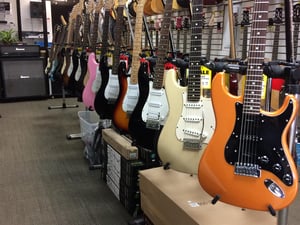 We were able to have Bruce join us live to talk about some of the unique things they offer and what you can look forward to for Black Friday and leading up to Christmas. Butch Padula, store manager, talks about how the gift of music is the gift for all.
Sussex County Music is the only music center in Sussex county. They have a variety of instruments and instructors that can teach students and guide them through their learning process. We were pleasantly surprised to learn that our friends here in Sussex county have a flair for banjos and ukuleles, if you can imagine.
Sussex County Music stocks all types of instruments. They have strings, reeds, and all your needs for the musician in your life. Make sure to stop by and check out their selection of instruments, or you can shop online using the links below. Don't forget to check out their drum sets, drum skins and sticks, strings and string instruments, amplifiers, PA systems, podcast equipment, microphones, and more!
BLACK FRIDAY 10% STOREWIDE SPECIALS FOR RETIRED
TEACHERS AND MILITARY
LESSONS - WOODWIND GUITAR DRUMS VOCALS BRASS

Lessons now available 6 days a week
10AM - 8:30
115 NJ-23, Hamburg, NJ 07419
(973) 875-8717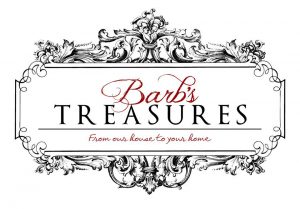 Barbara Martin, owner of Barb's Treasures in Lafayette, origin
Last October she relocated to Lafayette. She now resides at 10 Route 94 and has expanded her business to include vendors and local crafters that rent space in her 6,000 square foot showroom. The variety of crafts and collectibles really do create a space full of treasures. Items like homemade Canles Antiques, Collectables, New and Used Furniture, Amish Farm Tables and Furniture Hutches, and so much more! There is a huge selection of items and there's literally something for everyone. The vendors who display their items there cover a variety of different treasures that are certain to delight. If you are looking for that perfect holiday decoration for yourself or ornaments to give as gifts, you'll probably find it here. Barb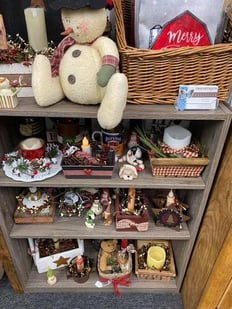 began here in Hamburg on Route 23 in 2014. She has a love for a good find. Treasures, if you will ;) Her consignment boutique started with helping people sell their gently used pieces of furniture, décor and household items which no longer worked for them, and with helping those people searching for items to find something that worked for them. She also sold some beautiful handcrafted Amish furniture that she traveled to personally select.
Barb has an eye for the diamond in the rough and loves re-inventing pieces with paint, fabric, some elbow grease, and a lot of love.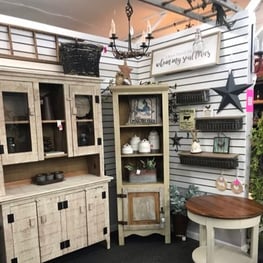 For Black Friday and Shop Local Saturday, the vendors will be offering 10% their booth items and some have extra savings to offer as well.
They are also doing a 12 Days of Christmas Give-Away. If your name is drawn, you receive a $50 gift card.
10 NJ-94, Lafayette Township, NJ 07848
Phone: (973) 579-2080
Hours: Open 7 days, 10-6 M-F, 9-5 Weekends
Masks required.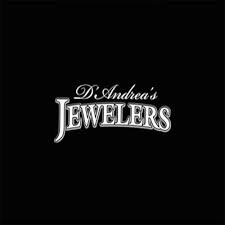 Once you get into this secure store located on Route 23 in Wantage, you'll be greeted with a sparkle every which way you turn your head. It's bling bling everywhere! And the sparkle doesn't stop with the jewelry. There's always one in Andrea's eyes, that's because she loves what she does: Making people happy.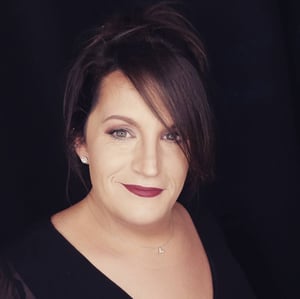 You'll often find that Andrea is busy working at her bench, creating and repairing jewelry. The person at the counter is very likely a relative, or a client that's turned into family. Her love of family gets extended to you as she gets to know you and the person it's intended for.
During these times she's taking every precaution to ensure that her customers are all protected, as well as her staff. You can expect to get buzzed into the building only after the surfaces have all been sanitized, and they are only allowing 3 customers in at a time, while practicing social distance measures and, of course, wearing masks.
For the last 10 years she's been hosting an Annual Holiday Wine and Cheese Night for the ladies, where they were able to shop and visit and create wish lists for themselves. This year they will have to pass on that. However, their annual Men's Night is still on schedule for December 18th. It will just be limited to a few customers at a time.
What specials you can expect:
Holiday hours 7 day week beginning December 1st
Holiday Rhinestone. Custom Jewelry. The showcases are stocked with something for everyone. Beautiful selection of men's and women's watches.
Kids costume jewelry.
20 % off Select
Silver Pieces, 20-50 % Gold and Diamond Jewelry, Gift Wrapping, Gift Certificates, Mens Night Friday, December 18th from 5 p.m. to 9 p.m.
Diamond Stud Special: $99.
Black Friday, sales on items throughout the store.
121 NJ-23, Sussex, NJ 07461
Phone: (973) 875-5395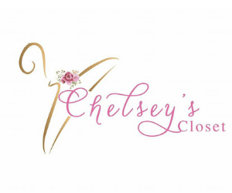 When you think about tackling your Christmas list and gifts for the ladies in your life, you might be considering traveling to the mall in Rockaway, the big stores in Newton, or possibly even up to Middletown, New York. When you realize how much of your time is spent and the expense of just getting to the big name stores, it can ruin some of the fun.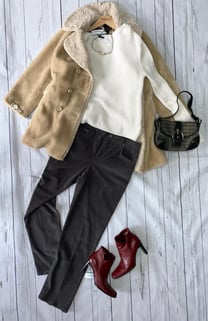 Well, now you don't have to jump through hoops or drive for miles and miles. Right here in Franklin you can find gifts for the ladies in your life at Chelsey's Closet. Denise Epright is the owner of Chelsey's Closet. They just opened their doors in October and are joyous to already have "regular customers." They only sell brand new items! Designer, store brands, and boutique brands. They offer Women's, Plus Sizes, Juniors', Shoes, Accessories, & More! Their store is filled with a variety of clothing selections, and they actually allow you to try clothing items on. They are taking all precautions to protect their customers, and point out that "Smaller locations have the opportunity to to stay on top of the sanitary aspect of controlling germs in their environment." They steam every item prior to putting it out on display and after every try on.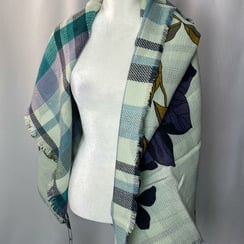 Denise is also the owner of Back on the Rack Consignment in Wantage, which offers ladies and children's previously-owned clothing, and sometimes you'll find items that still have the tags on them, including shoes and accessories. Both these locations are open and happy to help you find what you are looking for.
For Black Friday and Small Business Saturday they have extended their hours and increased their inventory.
Black Friday 20% OFF Entire purchase
9 a.m. - 8 p.m. Friday
Small Business Saturday 9 Until ?
396 NJ-23, Franklin, NJ 07416
9AM-8PM
(973) 270-1649

Back on the Rack
Consignment for Women and Children's
Route 23 Wantage
25% total purchase on Black Friday