Ridge and Valley Conservancy
RVC is small in the conservation world. Although it's been actively open for 30 years now it's not well known. They rely on state funds but also believe that building relationships is key to conservation. Landowners, realtors, and farmers all have a part in gaining knowledge about their property and their region. These relationships are vital to land preservation, not only for the beauty, but also for the open space of nature.
It all began when a few neighbors in Warren County NJ joined together to save some beautiful property from developers.
This grassroots effort led to a conservancy that is all volunteer-run. 2,500 acres across Sussex and Morris County provide public trails that rely on volunteers and donations to keep this sanctuary up and available for public use. It's their volunteers who donate their time and hard work to provide an extraordinary experience for the visitors: maintaining the paths and keeping them safe for walkers and hikers is just part of their mission..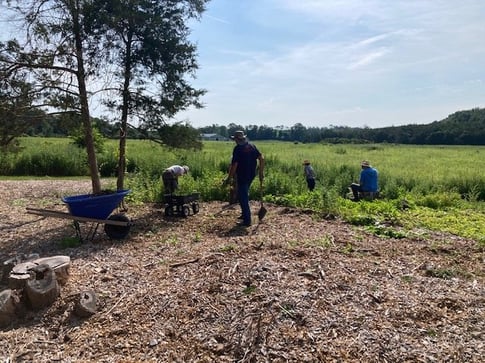 Currently, they have about 20 regular volunteers that show up religiously to get down to the nitty-gritty, get dirty, and make some improvements. They are always looking for more volunteers, and they host an open volunteer day every month. It allows potential volunteers to get to know the land and the culture of the conservancy, and understand the needs of the base. Aside from the executive director and four part-time employees, this conservancy runs on volunteers, grants, and word of mouth to keep the dream going.
They provide and host seminars that are open to the public where people can learn about how they can be responsible in an ecologically protective way. They help spread awareness of the ecological, recreational, esthetical, agricultural, and cultural aspects of preserving and protecting the land, plants, and animals. They share their knowledge about conservation by working with local schools, as well as other non-profit organizations to help them understand the value of protecting open space.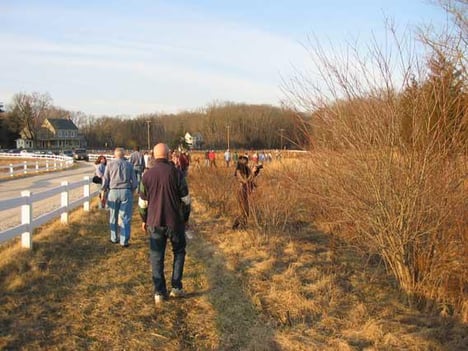 Their efforts don't stop with protecting this area alone. They have protected over 3,600 acres of ecologically important space and local farmland. They assist communities, counties, and the state to carry out their open space and farmland preservation programs.
RVC is not only an accredited land trust who partners with strategic partners to permanently protect the land in northwestern NJ for natural communities to benefit, they also monitor and defend its properties.
If you are interested in taking in the beauty and getting in some exercise in support of Ridge and Valley Conservancy, consider registering for their fundraising hike-a-thon event on Sept 24, 2022.