ONE STEP CLOSER TO RESCUE (O.S.C.A.R.)
You already know DeBoer's Auto is family-friendly, but did you know we are also Pet-Friendly?
That's right, we love all furry friends. In fact, we sometimes get excited when we see adorable fur-babies going for walks outside our shop. Which is why we simply must tell you about One Step Closer Animal Rescue (O.S.C.A.R), and the donation drive we are hosting here at our shop.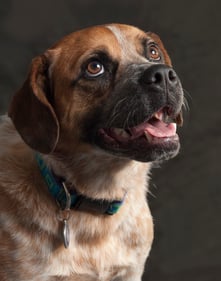 We are excited to support our furry friends and contribute to O.S.C.A.R. (One Step Closer Animal Rescue.) For years they have operated their shelter in Sparta/Andover, NJ. They have been providing care for animals and making the health and well being of them their highest priority. These animals are sometimes with them for a longer period of time than you may hear of in city shelters.
(Right) Shop Mascot Piper - Dreams of all the amazing Forever Homes that Rescue doggos and kitties will have.

At this time they are in true need of supplies. We are hosting a donation drop off here at DeBoer's Auto. You'll find a donation box just outside of our front door Monday thru Friday 8AM-5PM.
Please don't be shy about your contribution. For every donation you make we will put your name in a drawing every week in May and June. Every week we will draw a winner and they will receive $100 toward your dinner from a restaurant here in Sussex County.
Here's a list of items urgently needed:
Dog treats
Dog poop bags
Contractor garbage bags
Dry puppy food
Bleach
Pine Sol
Laundry Detergent
Dog leashes
Kitten Food
Paper Towels
Please consider donating to this wonderful rescue, native to our beautiful Sussex County.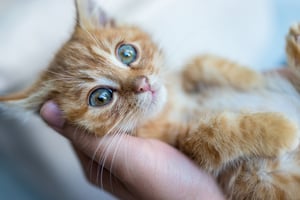 O.S.C.A.R. One Step Closer Animal Rescue is a no kill animal shelter in Sparta/Andover NJ. They provide medical attention, food, a warm environment and a lot of love to the animals that temporarily live there, the furry friends that are waiting for adoption to a loving and caring forever home. For more information, visit their site at http://oscaranimalrescue.org