Real Estate Trends with Dan Corrigan
Re/Max Platinum Group
Canadian born in Ottaway, Ontario Dan and his family came to the US when he was 10 yrs old. They lived in West Virginia & then Ohio. He joined the military and served in Vietnam. When he returned he attended Ohio University and the Ohio Military Academy. Dan has worn many hats. He focused his career on marketing. He served as a police chief. He was Director and CEO of a marketing company.
It was in 1980 he dove into Real Estate in West Virginia. When interest rates on mortgages were 18%-20%, it was a tough market, but he learned a lot. Today, rates of 4-5% are considered high. Now on average it's 3.25% for a 30 year conventional mortgage and as low as the 2% for 15 year conventional mortgage.
There is a great opportunity to lower rates by refinancing now.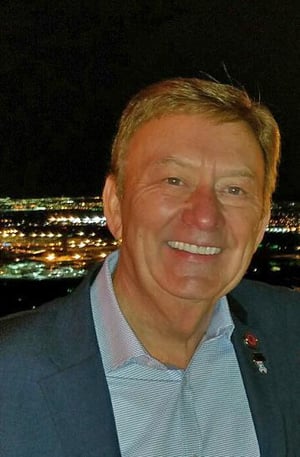 Dan ended up coming to NJ from CA as a result of a relocation on his wife's behalf. They explored the opportunity, and that's when they discovered Sussex County. They decided to call Sparta, New Jersey their new home.
Since he was already seasoned in the Real Estate Industry, it was easy for him to adapt and continue his career in NJ. Having a marketing background, he found a fit for himself at Re/Max Realtors. He's been an agent with them for over 16 years. A few years ago the opportunity to buy the business presented itself. He bought out the Brokerage, and now he is the Broker/Owner/Agent of Re/Max Platinum Group. They moved to this new office and spent several months renovating their location on Sparta Avenue in Sparta. The Office in Sparta is warm and comfortable. The technology they have is state of the art and it's welcoming for the Clients, Realtors and Attorneys as well.
Today things are
a little different.
Prior to the Covid-19, the market was trending and leaning toward a "buyers market." With the pandemic hitting our area, the market in Sussex county is limited to title searches, and closings are all done remotely. The buyer's and sellers are respecting the stay home order and time will tell how reluctant they are (on either side) to open up their home to strangers or enter someone else's home. One of the key resources they have on their side right now is virtual tours. The virtual tours are more utilized now more than ever. It takes the buyer through the home room by room, recreating the experience they would have if they were there in person. Modifying operations of the office has been essential for the Re/max location and has been key in continuing business at this time. The agents are getting direct calls from their clients and limiting visits into the office as needed. They ar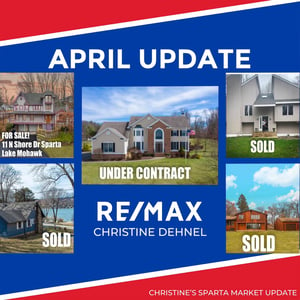 e open, conducting business and working through this challenge virtually.
At RE/MAX they already possess the tools for the modern digital age and are utilizing websites, mobile apps, Cloud-based productivity tools, and a paperless transaction management platform so that their agents can complete their work from virtually anywhere. This is critical right now and this is what will set RE/MAX apart from other realtors.
What adds value
What adds value to your home when you are the Seller and you want to get the most for your home? Dan can't stress enough how investing the time and preparation can get you the biggest bang for you buck. "Clean and Declutter, Clean and Declutter, oh and Clean and Declutter."
Updates
Kitchens are the highest priority on the list from a buyers perspective. Second would be the bathrooms. Freshen up the sink, faucets, and hardware. Try to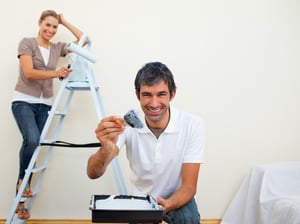 look at your home through buyers' eyes. Buyers want to know that the is quality in the purchase they are making and that you, the owner, put a lot of care into making it a home. They also want a deal. They are looking to get the most home for the money. Oh, did he mention to Clean and Declutter?
Landscaping, trimming bushes, adding mulch, and hanging some flowers to increase the welcoming feel and add curb appeal go a long way. For buyers, the first 30 seconds of seeing the house and making the walk to the front door can make the most impact. They are judging and envisioning if this could be their home.
Freshen up the paint, and consider changing to current color schemes. Working with a Realtor will provide a real value and understanding to the current market and decorating trends, and provides you keen insight into Buyers' likes and dislikes. They have first hand knowledge of what buyers are looking for and can help you. Real Estate season is usually Spring. This year started to look like it was kicking off early with the mild winter, and we had spring looking like it had arrived early. The market has had some set backs since, but things will come back even stronger, pushing the season to July/August/September, if we are through this crisis by then. So if you have the chance to address some of these issues or reach out to a real estate professional, they can
point out what needs to be addressed, and may even suggest a home inspector to come prior to putting your home on on the market.
Agents/Brokers What should people look for?
Treat buying your home as a business decision. Buying a home is most likely the biggest financial investment you'll ever have. You want to choose an agent who has an experienced level of negotiating skills, currently works full time as an agent/broker, and has a track record of proven sales success. Be certain to make your decision more about the ability of the agent/broker than whether it's someone you know. Make sure this person is going to do the best for job for you.
Buyers
There is a lot of information at your fingertips when it comes to real estate. Getting images and pricing out on your home now can be only moments after a listing contract is signed. Dan cautions buyers that some sites such as Zillow & Trulia sometimes will share information that can be misleading. He suggest that you look to a real estate agent to guide you as to where the current home values are. They can guide you through the steps you'll need to take. Mortgage pre-approval is key in buying process, it will give you a realistic view of where you fit in the market place. They can help you line up opportunities and help source key businesses that will help you, such as a home inspector or title search attorney, and make recommendations to help steer you in the right direction.
Get a more in depth feel for Dan Corrigan's expertise by watching this:
Imagine what can happen when you combine the Best agents with the Best technology and the Number One most recognized Real Estate Brand in the World!

RE/MAX Platinum Group
18 S Sparta Ave, Sparta, NJ 07871
(973) 726-5700