Yes! The day has come, the weather is absolutely beautiful and the fabulous outdoors is welcoming you to come play. Don't take a moment to hesitate. You are out in the yard, tossing the ball for Rex to go fetch. You take a break with some iced tea and you are set to chill on your deck. Before you even get settled in, you feel a little sting.
Fwap! A mosquito landed on you and before you know it, you have a welt on your leg.
How about Rex, your dog? Not only is he in danger from the diseases mosquitoes carry, but he's a little free Uber for fleas and ticks to gain entry into your home. Treating your pet is very important for their health.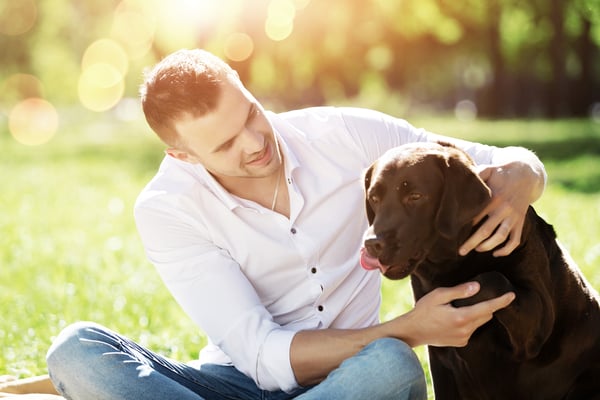 Treating your property is very good insurance that your pets aren't bringing unwelcome parasites into your home.
This year you want to be ahead of the ball. You don't want to miss a single minute of outdoor time. You and your family have cabin fever bad and want out! This is where you can scroll through pages and pages on your phone googling pest treatment and putting through quotes hoping they can accommodate your very busy schedule.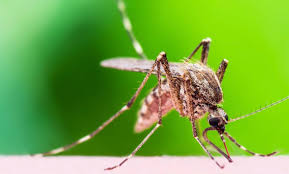 Or, you can go straight to Mosquito Hunters. They have everything on their site that you need to educate yourself and protect your family. You can learn and understand the difference between synthetic and organic chemical treatments and which is better for you.
You can even get a quote and schedule your appointment. It really is that easy. You can call directly with any questions and speak with the owner Todd at any time. Here's a little insight on Todd.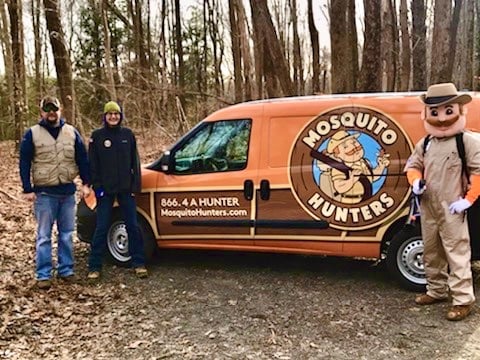 Family time is super important to licenced business owner Todd Thomas. He is now living in Vernon, NJ. He has proudly served our country in the US army as well as the US Coast Guard. He is an absolute family man. His wife Ashly is still actively serving in the US Coast Guard. They have two boys Isaac (14) and Juda (12).
He decided it was time to take a leap of faith and take the opportunity to explore owning his own business. He explained that his criteria was pretty basic. He wanted to make his hours so that he could spend time with his family, and not have the regrets of missing out on important events.
He did not want to be tied to an office or a desk, and being able to work on his laptop and his smartphone to get the job done was the kind of workplace he envisioned.
He has always loved being outside. Mother nature is captivating and there is just so much to see and do. He wanted to make sure he got to "smell the roses" not just see them on Route 23 while sitting in traffic.
Mosquito Hunters offered an ideal opportunity for Todd to have all that he required for his new business. He spent a week at the HQ in Chicago in training, and continues to take courses on the company portal. The support and knowledge he's received is outstanding. He was required to go through NJDEP training and obtain his operators licence. Currently he has two technicians, who have also completed the required NJDEP training course. Being his own boss means his heart and soul are into doing the absolute best job possible. He is committed to each and every customer and wants to help the community.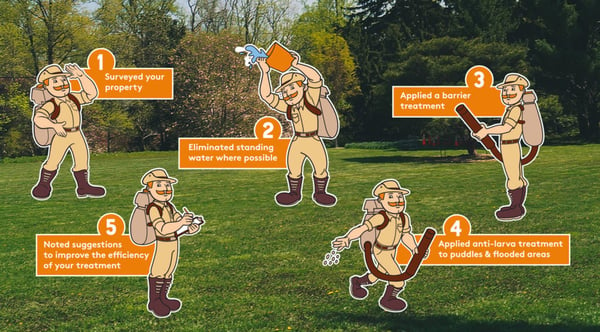 Being outdoors is part of their family time; be it fishing, throwing the ball around, a light game of tackle in the back yard or building a snowman. Taking advantage of mother nature all year long is how they roll. With anything involving mother nature there are always some setbacks, a bit of snow in late march, a deer eating your tomato plants or the bzzzzzz of mosquitoes attacking and eating you alive. It's all part of the great outdoors. What can make that great hike or even bbqing on the deck a lot less comfortable is getting eaten alive by mosquitoes or finding a tick on you after a quick walk to the mailbox or watching your pet scratch uncontrollably from the fleas that managed to latch onto them while laying in the sun. What if you could get a jump on these uncomfortable and inconvenient situations and simply just enjoy your time outside.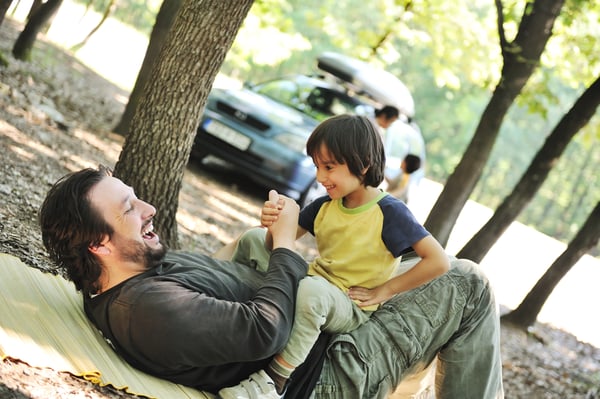 Well, Todd used to wonder the very same thing and now he's the super man swooping in to save the day. Pest control... you most likely know when you need it, and sometimes a little after you've dropped the ball on getting to it. Todd at Mosquito Hunters has been through, and continues, his in depth training on those little buggers we all want to pretend we don't have. He watches the weather conditions and knows exactly when to deliver treatment. Knows where they breed and hide. He makes sure your family (including the furry friends) are all safe from the discomfort and the dangers of diseases they carry. Those diseases can create major health problems. These parasites cause Heartworm, Zika virus, Eastern Equine Encephalitis (EEE) and of course Lyme disease. None of these are conditions you want to have your family affected by.
Todd's an expert on the subject of pesticides and uses the best of the best products. Using organic treatments such as cedar oil, rosemary, thyme and mint; or synthetic which is pyrethroids The pyrethroids treatment is a derivative of the chrysanthemums. It is also the main ingredient you will find in flea and tick shampoos and head lice shampoos. It's that safe. The product he uses is applied on a monthly basis (weather conditions such as heavy constant rains can cause the need for more often, but generally it's a monthly subscription. They know when you are due, they check conditions to make sure the application will be best suited for your scheduled day. They show up and do their thing. No special preparation has to be done on your part. The only slight inconvenience is staying off the lawn or area to allow the product time to dry and this normally takes 15 minutes. Don't let another summer go by being tormented by mosquitoes. It's so fast and affordable. You can get back to enjoying the beautiful outdoors and enjoy the nice weather.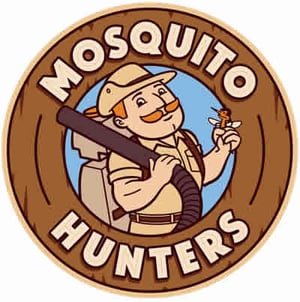 Todd Thomas
Mosquito Hunters of Vernon Township-Sparta-Mahwah
(973) 935-3106
https://mosquitohunters.com/vernontownship-nj/services/?utm_source=gmb&utm_medium=organic&utm_campaign=Qiigo