Interior design was the "former life" of Lisbeth. Knowing this, the gorgeous, newly renovated space shouldn't shock you. She expresses that it's a "work in progress" but after looking around you would see a finished work of art. Beautiful, spacious, warm and welcoming. She definitely put her talents to work and it's not only visible, you can actually feel it.
Lisbeth Ryan is a Sussex County resident from Vernon, NJ. She's been practicing yoga for over 20 years and teaching for 15 years now.
Yoga opens up body and mind for the better.
There's a level of yoga for all bodies! Mental, Physical, Fundamental wellness and happiness is achievable for anyone.
For the first time Yogi, it's not about the physical and the perfect pose or competing with the person on the mat next to you. It's about being peaceful, present and happy when you finish. Expressing that "not all postures are for all" is a message she wants people to hear and get.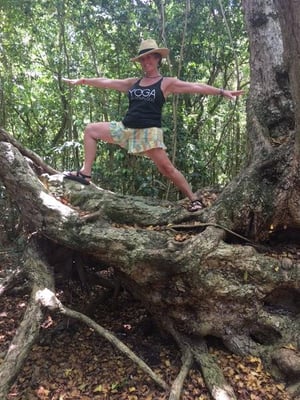 "Don't sweat the small stuff, because it is all just small stuff."
She takes the time to help people with challenges have breakthroughs. She inspires, guides and helps them heal and to become stronger. Healing is sometimes needed from a physical or mental challenge. Letting go of one's ego can also help strengthen your practice.
maintaining a balanced metabolism
weight reduction
cardio and circulatory health
improved athletic performance
protection from injury
They offer classes for all levels from chair yoga , gentle/restorative Vinyasa, to dynamic flows that fit most levels of practice. They also offer massage and Reiki.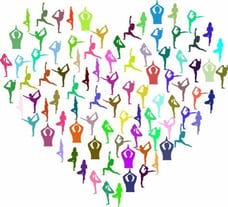 Lisbeth has brought together a team of Certified yoga instructors and licenced massage therapists who will encourage you to open your body, mind and spirit to receiving more happiness and joy in your life. They are all there to support your growth, healing and wellness.
gift that she offers. It's not so shocking to hear that that in itself becomes a gift to herself.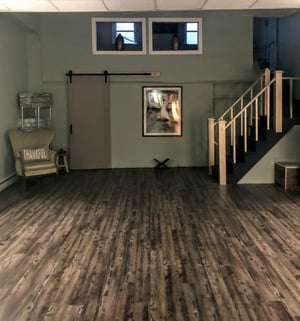 When asked what's the best part of teaching? - "getting hugs"😊
Grand opening February 29th, class specials all day. Music, Food and Fun 5pm-8pm
Class times and levels can be found on the website
Introducing HandPan Drums and Singing bowls 1st Thursday of the month at 5:30pm class
Manipura Soul Yoga
26 Main Street Sussex NJ 07461
201 400 6926
manipurasoulyoga.com
https://www.facebook.com/manipurasoulyoga/
increased flexibility.