It's coming up on a year since Jennifer opened her door at JACCS Art, and invited the community to come express themselves. In the large double suite space, she's provided a fun, bright, warm environment that makes your subconscious want to shake your creativity and say "helloooooo, wake up!!". How do I do that?
"Well, whatever way feels good for you. There is no right or wrong here." Whether you want to sketch, draw, paint or start a ceramic project, it's entirely up to you! Jen's got everything you need as far as supplies. What you need to bring is your willingness to give it a try and let your creativity soar.

Jen was an art teacher in the NJ public schools for over 14 years and on average had 700 students per week. That's a lot of creativity, and stress! Now she spends her days close to home with her family and has a much more laid back schedule.
She wanted to provide a "creative space" for anyone to come and express themselves and get back to doing what she loves.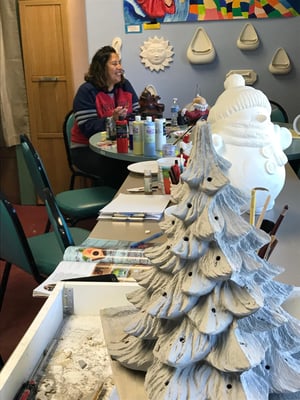 All art for all people. Whether you think you are creative or not at all, there is such a level of comfort and ease that comes over you when you walk in the door. Do what feels right to you!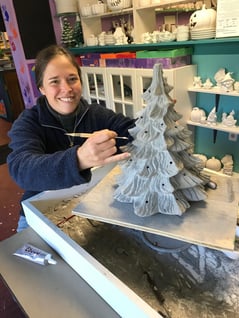 JACCS ART
3617 Route 23 South
Suite 10 & 20
Hardyston, NJ 07419
jaccsart@gmail.com Jennifer Cooper-Cullinane Owner/Instructor/Artist 973-862-0385