CRAVIN THAI
Ed and Toula Reinle have a lot on their plates...literally. It's been eight years since they opened their doors to
Cravin Thai on Main Street in Hamburg.
Diners have expressed that their exterior is deceiving, (A brick faced store front, that was at one time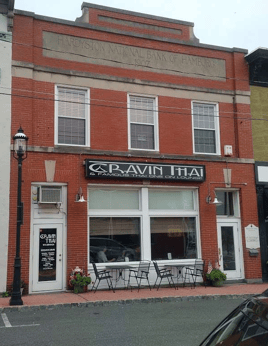 a bank). What they get when they enter is an experience that has them wanting to come back.
The staff is friendly and knowledgeable, the dining area relaxed and quaint, the signature cocktails are worth the trip alone (Try the "Dirty Apartment" or "Ginny Hendricks") and you haven't even eaten anything YET! The Drunken Noodles are amazing, and if you can take it, ask for spicy- the chef is not afraid to spice it up if that's what you're cravin'. The duck, is to "die for!." Authentic flavors of Thailand that you would never expect here in Hamburg, NJ.
If you are looking for something so not typical of Thai cuisine they have amazing ribs and delicious burgers. They want everyone to enjoy their experience when they come and of course the food. Local patrons visit regularly, some, multiple times a week. Regular diners from even as far as PA and Manhattan.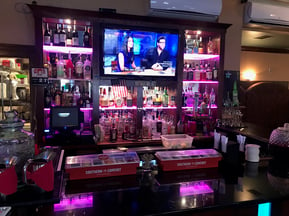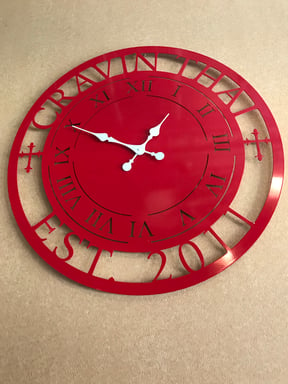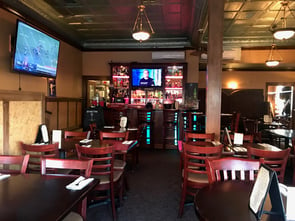 They have a large amount of traffic from the resorts year round. There have been instances when they've seen the same out-of town-er's come and dine every day of their vacation. Keeping them coming back, that says a lot. We've become a "have to" for them, they plot their days around when they will have a meal with us.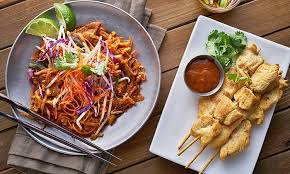 This is our home, our community and being a part of it is so important. We have been so blessed with the success of our business and the support of our customers. We know its because of them.
Giving back is such an important part of who they are. Supporting local sports teams, fundraisers and benefits for locals have been hosted at the restaurant, and raised as much as $10,000 for a family in need. Everyone chips in and the support is overwhelming to witness. Even their 14 year old son Eddie gets involved, by performing at the benefits. You have to give back. There's no question about it.
Bernadette and Toula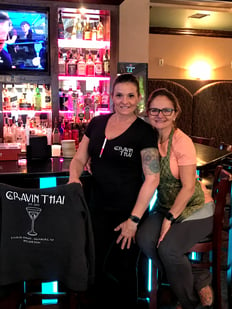 CRAVIN THAI
4 MAIN STREET
HAMBURG, NJ 07416
Monday-Closed Tues, Wed, Thurs 11:30-9 Fri & Sat 11:30-10 Sun 2-9