Renaissance Full Service Salon
For Michele Paradise; studio owner and stylist, opening Renaissance was a dream come true. Michele has been a stylist, "enhancer of beauty" for over 20 years.
You will surely recognize her the moment you walk in and meet her. She's been making magic with hair throughout the county in local beauty salons for quite awhile. She's always loved working with people, creating and producing beautiful results.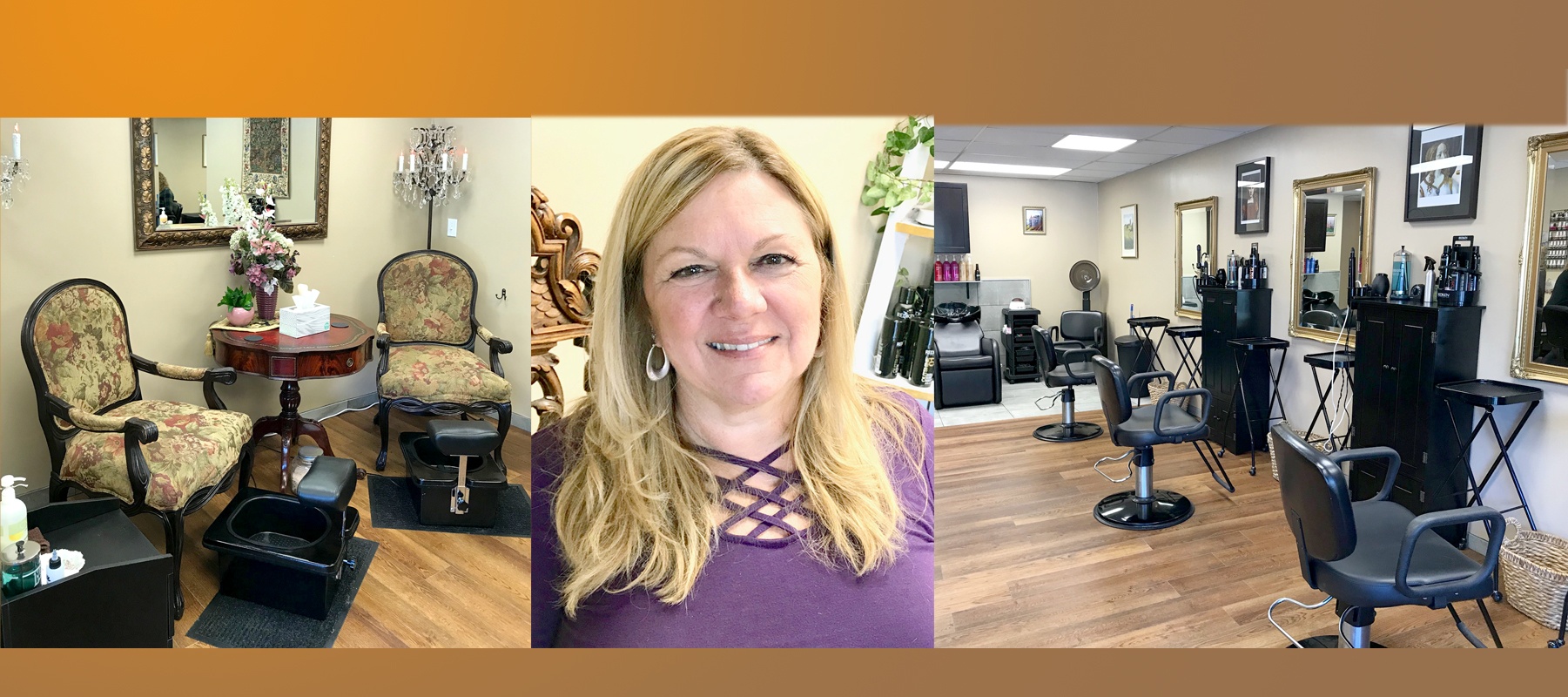 It's not surprising to hear that her clients have followed her from all over the county, even from the Warwick NY area. When the opportunity presented itself to open her own place, it was a no brainer. Her family and friends all chipped in to make a shell of a room into a beautifully decorated, state of the art, studio to where her clients would feel pampered and at home..Michele has a special way of making her customers feel and look as special as the person she sees them as.
Working in other salons, she would frequently think to herself, if this were my place I would do this… If this were my place I could do xyz. Now a dream, or perhaps even a fantasy, of it being hers has become a reality! Michele dreamed about creating a place where you could relax, get pampered and forget the world outside.
The salon is all service, as in they can cater to you, it's not a production line of services. Your time there is all about relaxing, being pampered and feeling that you are being taken care of. When we asked Michele about her employees she said, "We have an amazing staff, they're like family. They're positive, friendly, upbeat and super talented."
"I'm dedicated to making it feel like home. Sometimes I walk through the door in the morning and get filled up with tears because, this.....this (gesturing the room) is mine, and it feels so good!"
Renaissance Full Service Salon offers the following services:
Hair, Nails, Massage All Service
Hair Services -Hair Smoothing Systems, Color, Highlights, Balayage, Fashion Color
Renaissance Full Service Salon
973-823-1281
3617 Route 23
Hardyston, NJ
www.renaissancefullservicesalon.com
info@renaissancefullservicesalon.com