Roaming Acres
If you are a native to Sussex county, you are not a stranger to back roads and wildlife sightings. What might throw you for a double take is when driving down Big Spring Road in Lafayette. You see a herd of Ostrich in a not so distance field, but then, wait for it, are there really Bison out there too? This is New Jersey, not Omaha! Yes, we are in the garden state with the cows, the farms with silos are landmarks around her. But Ostrich and Bison and Berkshire pork, Oh my.
Todd Applebaum brought his herd of Ostrich to our neck of the woods about five years ago. At Roaming Acres they raise ostrich, bison and Berkshire pork, all on a 100% vegetarian diet. They ship their product to individuals and have key point farm stands in which they sell around NJ and NY.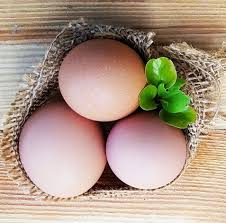 Breeding ostrich from hatch to butcher is about a year and a half long process. An egg takes 42 days to hatch and for the next 18 months they grow about a foot per month. Ending up to be about 600-700 lbs.
Their product is all natural and they use all of the animal from tip to tail. Selling ground meat, steaks, sausage, dog treats and bath products. "We Sell what we raise, we are not distributors. There is no waste."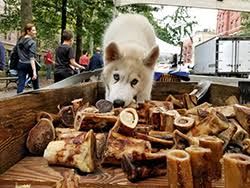 https://roamingacres.com/index.php/product-category/pet-products/
If Todd isn't physically working on the farm, he is working on the business side of the farm. So much goes into raising animals to produce high quality meat. Most people don't realize the tremendous amount of work behind the scenes.
The farm stands you can find Roaming Acres products:
79TH AND COLUMBUS
Sundays - 9am - 5pm - New York, NY
GRAND ARMY PLAZA
Saturdays - 9am to 5pm - NW corner of Prospect Park, Brooklyn, NY
MONTCLAIR, NJ
Saturdays - May through November - 9 AM to 2 PM - Walnut Street train station
UNION SQUARE NYC
Fridays, Saturdays, and Mondays - 9am to 5pm - E 17th St. and Union Square, NY, NY
WARWICK, NY
Sundays - May through Nov. - 9 AM to 2 PM - South parking lot Warwick Valley, NY

Roaming Acres
65 Big Spring Road
Lafayette, NJ, 07848